'Dance Moms' Will Be Back Before You Even Miss It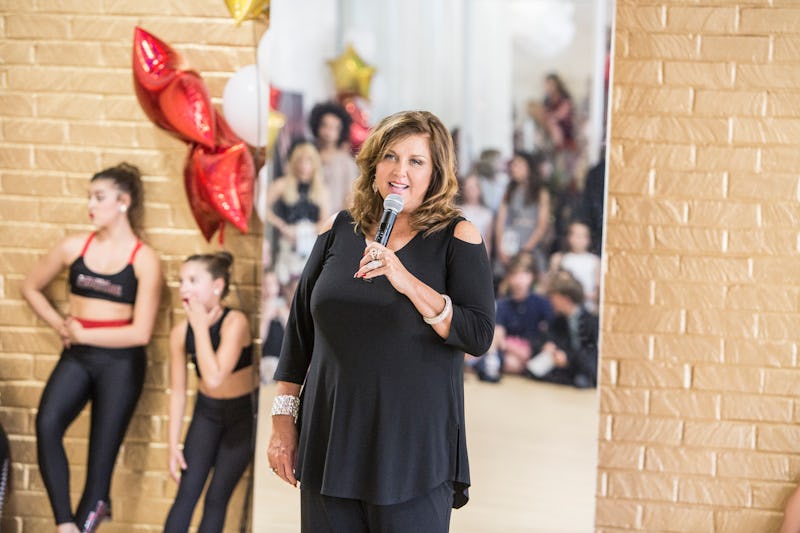 There's few reality series more addictive to watch than Lifetime's Dance Moms, which is wrapping up its sixth season just prior to Thanksgiving. So, when will Dance Moms Season 7 premiere? You won't have to wait very long, and I'm not overstating that. In Touch reported that the seventh season premiere will be on Nov. 29. The Season 7 premiere will pick up where Season 6B is leaving off, with a severely divided studio and a bunch of recent departures that have changed the dance company. In fact, in the final episodes of Season 6B, the elite team was working without Abby as their instructor at all, something that would be totally unthinkable in the earlier seasons.
Season 6 and 6B aired over the course of practically the entire calendar year, spanning events like Abby Lee opening her Los Angeles studio and the departure of Maddie and Mackenzie Ziegler, among others. Abby Lee's teaching methods, which have always been her unique claim to fame, have gone from effective motivation to an unpopular quality, and according to Lifetime, the Season 7 premiere will feature the dance teacher "making a big announcement" to her students.
That announcement could be an attempt to win back her elite team by showing them that she's serious about turning them from a bit of a mess into a group of winners. And the way Abby Lee is planning to do that? By making some form of competition between the existing team members and some unstated new people who are potentially joining or replacing her (and the audience's) favorites. She even has what looks like a reality TV setup where the girls find out if they're on the elite team by revealing a glossy headshot like this is America's Next Top Adolescent Dance Team.
I have to say, it seems like this shakeup is designed to maximize drama rather than maximize the cohesion of the team, but Abby Lee Miller is nothing if not a reality TV genius, and it looks like she's been able to put together some very unique dance numbers (including a terrifying horror clown routine) as well as letting the moms fall into petty bickering. And it sounds like Abby Lee's own legal battles will get thrown into the fray at some point during the season.
Even though the kids' performances prove that these girls are incredibly talented, as always, it seems like during the brief hiatus between Dance Moms seasons that the adults around them haven't learned a thing about working together.
Image: Bobby Quillard, Richard Knapp/Lifetime (2)