Nordstrom Black Friday & Cyber Monday Beauty Deals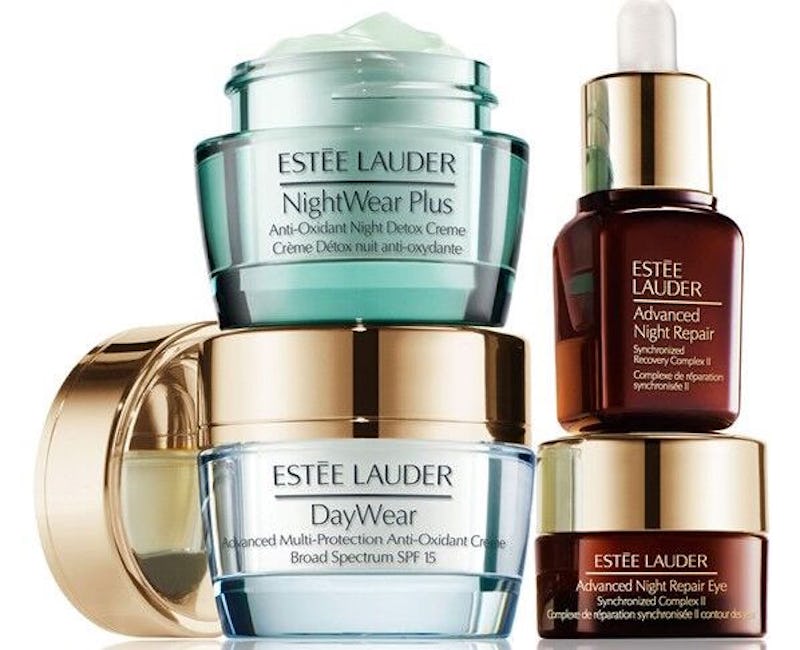 Not sure what to ask Santa for this holiday season? Look no further than holiday beauty items. From smokey eye sets to shimmering lip glosses, holiday inspired bundles and packages are a must. And, thanks to Nordstrom's Black Friday and Cyber Monday deals, some of our favorite brands like M.A.C. and Charlotte Tilbury are on discount just in time for gifting season.
Whether you are looking to gift a friend or just want to indulge in a little holiday beauty yourself, Nordstrom has hooked it up with major skincare, beauty tool, fragrance, and makeup discounts. Take for instance the MAC Look in A Box Set In Color Natural Flare. While it regularly retails for $140, Nordstrom is selling it on Cyber Monday for $56.50, that's a full $83.50 off, which means that you now have $83.50 more to spend on other discounted items from brands like Kiehl's, Clinique, Bobbi Brown, GHD, and Philosophy.
You Can Shop The Nordstrom Black Friday And Cyber Monday Sale At Nordstrom.com
So, whether you plan on shopping in store come Black Friday or online early Cyber Monday morning, make sure you check out Nordstrom's amazing beauty section.
Here a list of the heavily discounted holiday goodies you will be gifting and or quite possibly getting this season.
Beauty tools will be discounted between 25 to 34% — limited doors
25% off Dr. Perricone Cosmetics Superberry Powder
$79 for Dr. Perricone Face Finishing Moisturizer (reg $150.00)
Save $239 on the Dr. Perricone Cold Plasma Duo which is set to retail for $185
Buy-2-get-1-free deal on Dermovia Lace Your Face Cosmetics.
Clinique Lash Café Set and the Cherry on Top Set, $25
Clinique A Little Happiness Fragrance Set, $19.50
Estee Lauder Pleasures Captivating Duet, Estee Lauder Pure Color Envy Lip Gloss Collection, and the Estee Lauder Fragrance Treasures, $25 each.
Lancome Bi-Facils Home & Away Set for just $54, that's $55 off it's regular value.
Bobbi Brown's Smoky Eye Mascara Set, $30
Kiehl's Black Friday Door Buster, $35 (reg $65)
Save $56 when you invest in Ahava's Double Body Lotion Duo for just $48.
Crabtree & Evelyn Hand Therapy Trio, $20.
Philosophy Shower Gels, $12 each
Mario Badescu Home & Away Facial Spray Duo, $15
Neulash Lash Enhancing Serum Duo, $150
Neulash NeBrow Brow Enhancing Serum Duo, $100
Elemis Cosmetics Dynamic Resurfacing, $91 (reg $227)
Plan your bargains shoppers, as Black Friday and Cyber Monday are quickly approaching.
Images: Courtesy Nordstrom