The Best Black Friday Deals On Amazon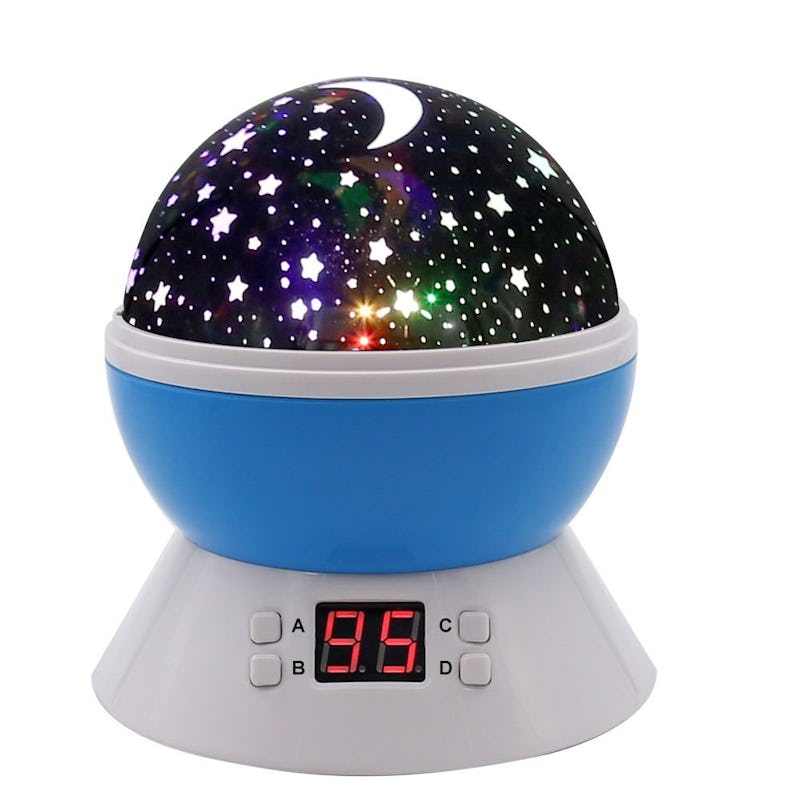 There are two types of people in this world: the people who look forward to Thanksgiving for the family time and the festivities, and the people who look forward to Thanksgiving being over so that the shopping for weird but genius products on Black Friday can begin. OK, maybe that's unfair, I guess it can be you... and also you, we're complex, dynamic people.
So whether Black Friday is your sole Thanksgiving fuel or whether it's a bonus to your already amazing weekend, you're going to want to check out some of the deals on Amazon. Because no matter how much you love those in-store deals, you can't possibly love the lines and the chaos that come with it. After all, the mall situation on Black Friday is pure pandemonium: Everyone's tired, coming down from a turkey overdose, and no one is on their best behavior. There's pushing, there's shoving, there's shouting, there's waiting, and there's also the possibility that what you've woken up at 4 a.m. to attempt to purchase is sold out, and you won't realize that until 9 a.m. when you finally make it inside. So, play it safe, and enjoy Black Friday from the comfort of your living room.
And before you attack your wish list, you're going to want to check out these weird but genius things that are on sale thanks to Amazon's Black Friday deals. Maybe you didn't know you needed these things before, but certainly, you know you need them now.
You Can Shop Amazon's Black Friday Deals At Amazon.com
Fetta Water Resistant Shower Speaker, $11, Amazon
You're never too old to sing in the shower. Get this for someone who's got a serious and busy work day ahead of them. They can afford to cut loose for a few minutes before they start the day.
URPOWER Essential Oil Diffuser & Electronic Humidifier, $21, Amazon
This is a double-whammy gift — it's both an electronic oil diffuser and humidifier. It's the perfect winter gift.
Tonor Sound Compression Mic, $13, Amazon
For that person in your life who's been dabbling with the idea of a podcast for some time, this will give them all the tools they need to go forth with their chatty passions.
Cuisinart Ice Cream Maker , $55, Amazon
OK, so maybe it's not ice cream season — so what? That's exactly why this will be a super surprising gift for the seasonal foodie! Besides, there are no rules, you can make ice cream in the winter. By the time the winter holidays come around, you might expect some eggnog gelato. You're basically buying yourself a gift with this.
SCOPOW Constellation Night Light, $26, Amazon
Alert: This is not just for kids. This constellation projector will turn any dark room into a planetarium. Get it for a kid, get it for an adult... no one's going to be upset that they got something as cool as this.
Aquatix Sport Bottle , $17, Amazon
This futuristic stainless steel water bottle promises to keep liquids cool for 24 hours, or hot for 12. I say it's worth the purchase alone just to test it out!
Aukey Ora iPhone Lens , $18, Amazon
This tiny lens is pretty neat. It's a 180 degree fish lens that clips onto your iPhone to make your basic picture capabilities not so basic.
Outdoor Laser Light Projector, $45, Amazon
This. Is. Everything. Know someone who loves Christmas but hates stringing lights? This projector creates the appearances of lights without any of the hassle. It's genius.
One Water Bottle With Three Sweaters , $17, Amazon
Yes, this is a real thing! Hot water bottles are amazing for aches, pains, cramps, and overall winter chilliness. But when they're too hot, you can't use them. Thanks to this random sale, you can dress up your hot water bottle in a cute sweater and get comfortable quicker.
Raw Paws Pet Premium Chicken , $13, Amazon
OK, so if you have a dog, you know these treats are typically really expensive, and yet they are your dog's favorite. It's not a conventional thing to buy on Black Friday but it's certainly a deal worth taking advantage of.
Kala Learn To Play Ukulele Starter Kit , $60, Amazon
If you've been looking for an excuse to learn how to play the Uke but never found the right time or a sale worth investing in, now's the time. This kit has everything you didn't know you needed to start your low-key dreams of being an indie Uke star.
Hammocks Rada - Handmade Yucatan , $60, Amazon
I don't know about you, but every summer I tell myself I'm going to get a hammock and I never do. Maybe the key is getting it in the winter so it's already waiting for me by the time summer rolls around!
Images: Amazon (12)