15 Gluten-Free Thanksgiving Recipes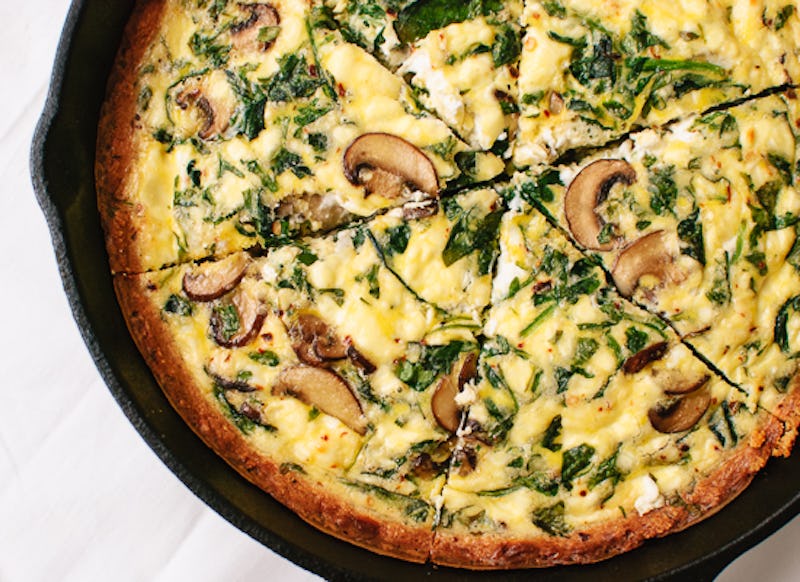 The holiday season can be a very divisive time among family. Whether it's differing political views or disagreements over family matters, it's easy to find things to argue about with your loved ones on Thanksgiving. But one thing you shouldn't have to compromise on is the food. Everyone should be able to enjoy the festive feast that typically accompanies this holiday, regardless of dietary restrictions. But unfortunately, not everything on the table is usually gluten-free. If you're gluten-free, you shouldn't have to give up stuffing on Thanksgiving because of your diet, and luckily, you don't have to. There are plenty of gluten-free dishes to make for Thanksgiving.
Even if you're not gluten-free, bringing food that lacks gluten to the holiday feast is a simple way of being accommodating of other people's needs. And if you're a vegetarian or vegan as well, you'll be happy to know that many of these recipes don't have meat or other animal products in them. So if you need a recipe that allows you to stuff your mouth with stuffing that passes your dietary tests or you just want to be a good host to your cousin who's gluten-free, these 15 gluten-free recipes are perfect additions to your Thanksgiving dinner.
1. Gluten-Free Cornbread And Mushroom Stuffing
Bread and a gluten-free diet don't really mix. But that doesn't mean you have to give up stuffing this Thanksgiving. This cornbread and mushroom stuffing from The Kitchn should satisfy all your dietary needs.
2. Autumn Kale Salad With Fennel, Honeycrisp, And Goat Cheese
Skip the croutons this Thanksgiving and try this autumn kale salad from Cookie and Kate. The honeycrisp and fennel flavors are perfect for this Fall feast.
3. Thanksgiving Slaw
Transition coleslaw from your backyard barbecue into your fall feast with this recipe for Thanksgiving slaw from The Kitchn. The almonds and cranberries add an autumnal element to this summer staple.
4. Creamy Polenta And Mushrooms
Not only is this dish gluten-free, but it's also versatile. This Love and Lemons recipe for creamy polenta and mushrooms can be used as either a side dish or a main course.
5. Arugula And Cremini Quiche With Gluten-Free Almond Meal Crust
Whether you need an appetizer or a side dish, you won't go wrong with Cookie and Kate's arugula and cremini quiche. Get the recipe here.
6. Stovetop Steam-Fried Green Beans And Mushrooms
Eating your greens don't have to be boring. Try The Kitchn's recipe for steam-fried green beans and mushrooms.
7. Stuffed Acorn Squash
Not only is this Love and Lemons recipe for stuffed acorn squash gluten-free, but the end result will make your guests think you would win on Chopped. Bonus points if someone Instagrams it. Get the recipe here.
8. Roasted Butternut Squash Risotto
Butternut squash is the ultimate Fall food. Try using it with this risotto recipe from Cookie and Kate.
9. Gluten-Free Stuffing
If you're looking for an alternate to cornbread stuffing, try this gluten-free recipe from Gluten Free Canteen instead.
10. Rosemary Parmesan Sweet Potato
I know what you're thinking. Sweet potatoes? At Thanksgiving? Groundbreaking. But seriously, there's a reason this fall favorite is at every Thanksgiving dinner. Amp up your ordinary sweet potato with this Cookie and Kate recipe.
11. Butternut Squash Walnut And Sage Pasta
You don't have to give up on pasta if you're gluten-free. This Love and Lemons recipe is not only perfect for Thanksgiving, but it'll meet your dietary restrictions. Get the recipe here.
12. Stovetop Rustic Garlic Mashed Potatoes
I refuse to celebrate Thanksgiving without a heaping pile of mashed potatoes on my plate. These rustic garlic mashed potatoes from The Kitchn will be a hit amongst all of your guests. Get the recipe here.
13. Roasted Butternut Squash Soup
Soup and butternut squash are two of the things I associate with autumn. This recipe by Cookie and Kate combines the two Fall favorites for a perfect Thanksgiving dish. Get the recipe here.
14. Vegan Pumpkin Pie Squares With Gluten-Free Graham Cracker Crust
Dessert is just as vital to the Thanksgiving feast as the rest of the courses. Finish your night off with these pumpkin pie squares from Oh She Glows.
15. Skillet Apple Crisp
TBH, it isn't Thanksgiving without an apple-based dessert. This Love and Lemons recipe for skillet apple crisp is the perfect gluten-free alternative to regular apple pie.
If you're gluten-free, you don't have to compromise on any of the Fall flavors a Thanksgiving feast should provide. Hopefully these recipes will fill you up this holiday season.
Images: The Kitchn (4), Cookie and Kate (5), Love and Lemons (4), Gluten Free Canteen, Oh She Glows