Get Clean Bandit's "Rather Be" Stuck in Your Head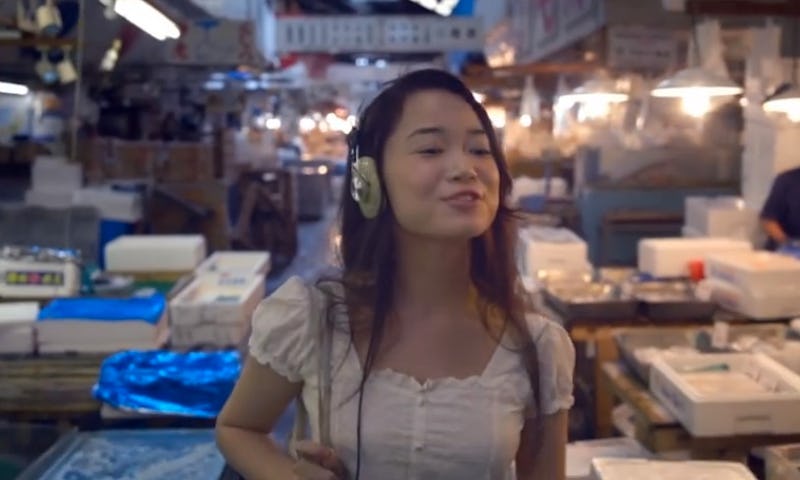 Though it seems like summer is a season forsaken this year by nature, there will again be a time when we can drink al fresco and sweat to death on a subway platform. And we need a soundtrack for that, and all our beach escapades and park napping and rooftop drinks, don't we? "Rather Be" by Clean Bandit featuring vocals by Jess Glynne is definitely in the running to be your biggest anthem come summertime. It's your song of the summer for its sweet violin mixed with Glynne's hopeful melodies—how can you resist that lovely reprise, "When I am with you, there's no place I'd rather be?" (A VAST improvement on last year's abhorrent "Blurred Lines," I think we can all agree).
Clean Bandit, a group from Cambridge, England, has been pretty low-profile until they released this amazing track at the end of December 2013. Since its release, it's becoming the number 1 played song on Spotify around the world, with 37 millions plays, and its YouTube video has over 25 million views. And they haven't even put out their full-length album yet, which is sure to have more contagious tracks.
The video for the extremely addictive "Rather Be" is probably one of the best parts about the track. It features Japanese actress Haruka Abe listening to and bopping along to the song as she wakes up, snuggles her adorable kitten, and goes to her job as a chef in the city. As she drives along on her scooter and buys fish at the fish market, she starts hallucinating the faces of the Bandits around town (the video takes a sort of dark turn at the end when she finds herself in the hospital). But before that, it's full of cute dancing by the men at the lunch counter and the passengers on the bus.
"Rather Be" has all the ingredients of a Song of the Summer: Jess Glynne's vocals are sweet and cool, and the harmonies she sings are just the right amount of uplifting. The electronic beat is way catchy — but it's perfectly offset by a twist of a classical violin, which sets the song apart from just another electronic song. It's digestible enough to listen to at a super loud volume in a bar, or alone on your headphones. It's a wherever, whenever kind of tune.
The track has also been covered already in a great, jazzy version by The 1979, and Clean Bandit would love for Pharrell to take the track on, too. Although, they knocked him out of the number 1 spot on Spotify for "Happy," so he might be a little sour on covering their track.
Despite the fact that the song was released a few months ago, we have a feeling the best is yet to come. You can listen to the song here, and probably every day this summer.
Image: CleanBandit/YouTube