New Yeezy Boost 350 V2 Colors Are Coming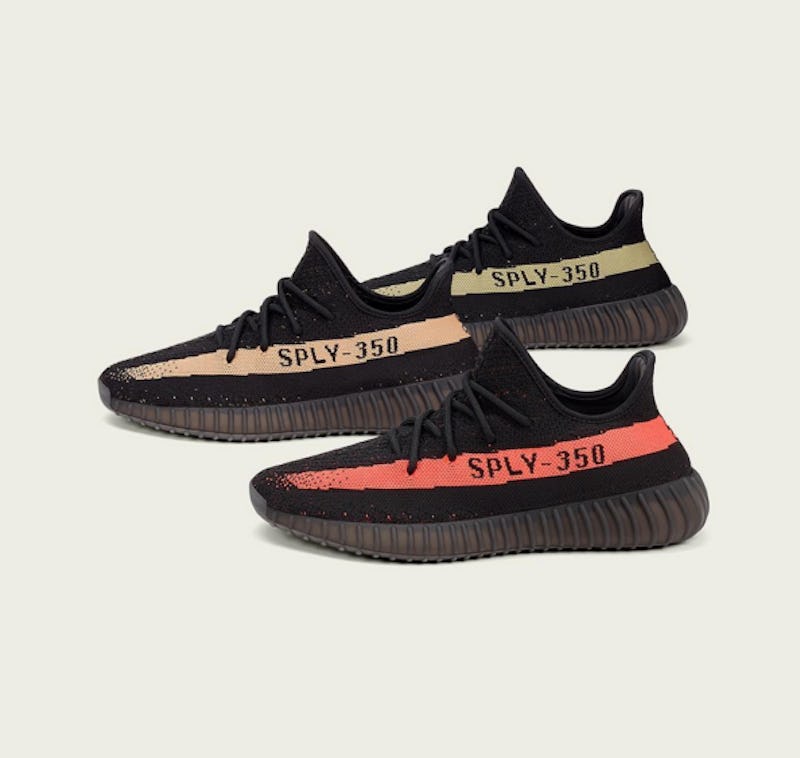 Sneakerheads, brace yourself for this exciting news. Kanye West and Adidas are dropping more colorways of their signature sneaks, and they are just as fabulous as you'd imagine. If you are one of the many who has been left Yeezy-less time and time again, now is your chance to score the coveted kicks once again. You may now be wondering — what colors do the Yeezy Boost 350 V2 come in? Here is the 411.
In case you aren't up to date with all the Yeezy launches, let me break it down for you. The Yeezy Boost 350 V2 is the second installment of the original Boost 350 series, which is the low-top sneaker that was available in Pirate Black, Turtle Dove, and Moonrock, among many others. The first 350 Boost V2 colorway that was released was the gray and orange style, which launched back in September. Now, the brand is launching not one, but three new colors — yes, you read that correctly.
According to Adidas' social media, the three new Yeezy Boosts will all be available in black, each with a different colored stripe including copper, green, and red. The copper and green are a bit more subtle, featuring pastel shades that have more of a neutral feel, while the red is bright and vibrant.
Feast your eyes on the gorgeous new hues.
One word: obsession.
Though all three colorways are totally rad, this bright red style is definitely my favorite.
All three colors are set to launch on Nov. 23, so you'd better mark your calendar now!
Image: AdidasOriginals/Instagram