Shop These Pre-Black Friday Sales While You Can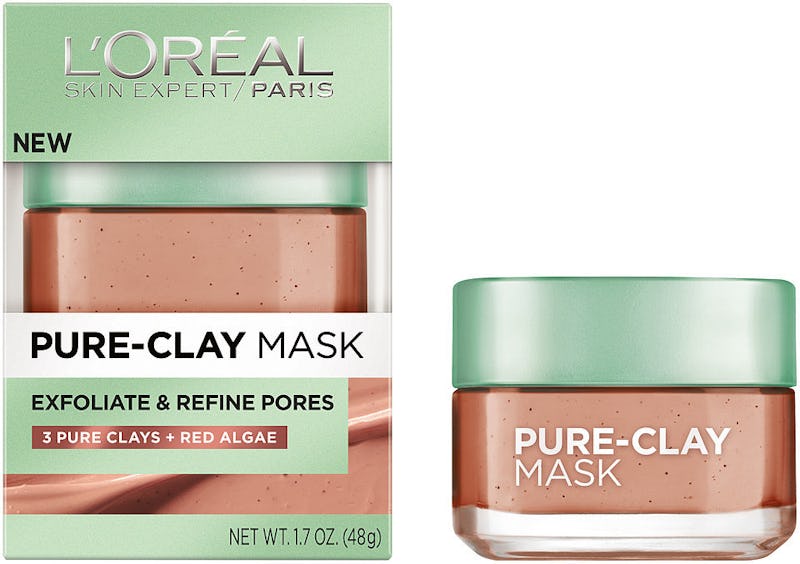 The aisles of Walgreens are prime for browsing inexpensive beauty buys, especially with drugstore beauty stepping up its game recently. When things get cheap on top of cheap — as is the case with Walgreens' pre-Black Friday deals — it's time to snatch the goods, with many an inspiring primer or micellar water on sale for even less money. Not that you'll have to scoop these deals up in person: With only one day left to shop online, Walgreens' pre-Black Friday deals won't last, so it's probably best to click over immediately.
The saying "all good things must end" has kind of a double-edge here, with the end of pre-Black Friday sales making way for the excitement of Black Friday itself. Even if you're not the Black Friday shopping type, at least you can say you still got some great makeup out of the deal if you shop these pre-holiday deals.
The Walgreens pre-Black Friday sale has a ton of gems, with deals on both specific items and categories at large. Skincare, color cosmetics, a Philips Norelco Series 5000 Shaver 5500, maybe even a WaterPik Professional Aquarius Water Flosser as an early holiday present for one lucky guy. The deals, they are aplenty.
1. Buy One, Get One 50 Percent Off On Maybelline
Maybelline Eye Studio Color Tattoo Eyeshadow in Bad To The Bronze, $6.99, Walgreens.com
Every brand has its classics, and for Maybelline that's Baby Lips — but then, Full 'N Soft mascara has a following, as does newer release Lash Sensational. And who could forget about Great Lash? Maybelline's Instant Age Rewind Eraser Dark Circles Concealer Treatment is also hoarded, as are their Color Tattoo eyeshadows. Take your pick.
2. Buy One, Get One 50 Percent Off On L'Oreal Cosmetics
L'Oreal Paris Pure-Clay Mask, Exfoliate & Refine Pores, $11.49, Walgreens.com
L'Oréal's foundation, primer, concealer, blush, powder, eye, and lip cosmetics are included in this umbrella — pick up fan-favorites like their iconic Voluminous Bold Volume Building Mascara, newly-released clay masks, and means-business primer cream.
3. 40 Percent Off Revlon And Almay Cosmetics
Revlon ColorBurst Balm Stain, $5.69, Walgreens.com
Stock up on old favorites like Revlon's brow pencil and ColorBurst lip balms, and get ready to wipe it away with Almay's remover pads.
4. A Major Sale On Hair Growth Helpers
Viviscal Hair Growth Program Extra Strength Tablets, $39.99, Walgreens.com
Models Karlie Kloss and Caroline Trentini number among the Viviscal following, the best advertisement of all. At a $10 dollar discount, now's the time to try the hair growth supplement — and if you want to hedge your bets, you can also try Rogaine at a likewise slashed price.
5. Buy Two, Get A Third Skincare Pick Free
Simple Micellar Cleansing Water, $7.79, Walgreens.com
Choose from any Walgreens' skincare for this deal, with the third product (of equal or lesser price) totally free. Simple's Micellar Water, I choose you! If you're at home alone right now, read that out loud in a Pokemon voice.
6. Take Time For Your Gum Health
WaterPik Aquarius Professional Water Flosser, $54.99, Walgreens.com
That's probably the sexiest heading I'll ever write. Make your dentist proud in the new year with the WaterPik Aquarius Professional Water Flosser, at a $20 dollar discount.
7. Bucks Off On Beauty From Within
Nature's Way EfaGold Coconut Oil, $13.49, Walgreens.com
And get your innards seriously taken care of with assorted deals and discount on Walgreens' different vitamin brands. Buy one, get one 50% off on Nature's Way coconut oil, and buy one, get one free on Nature's Bounty Fish Oil.
8. A Futuristic Beard Trimmer
Philips Norelco Series 5000 Shaver 5500, $99.99, Walgreens.com
Don't currently have a beard? No matter, anyone who does would love this discounted Philips Norelco Series 5000 Shaver 5500. The three circular blades are ultra cool to look at, regardless. He'll love it in his stocking.
Images: Courtesy of Brands