Tarte's Black Friday Sale Won't Last Much Longer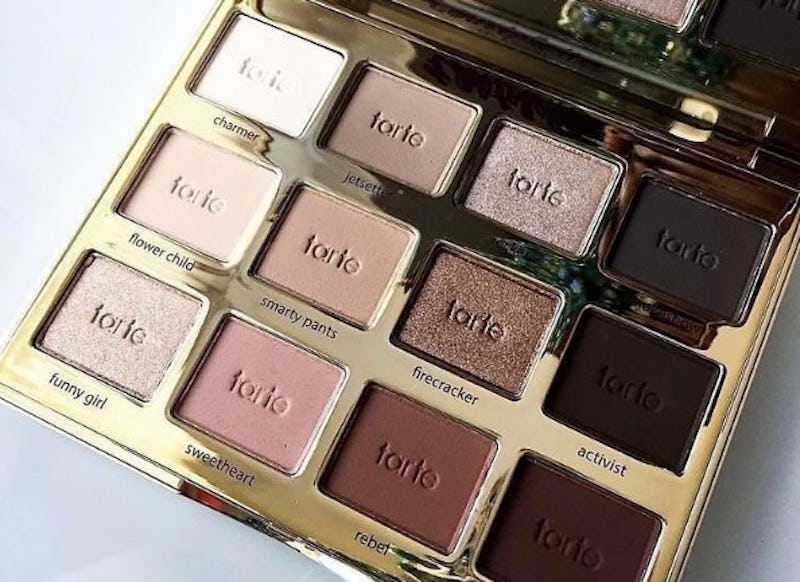 Get those wallets ready, makeup lovers, because another great deal is here. Tarte activated up their site-wide savings a little early this year, and you won't want to miss out on the event. How long does Tarte's Black Friday sale last, you ask? If you're looking to add this brand to your shopping list, then you'll want to act fast.
Tarte has been on a roll lately. They've launched a huge holiday collection, had a week-long Snapchat giveaway for Thanksgiving, and now they're starting their shopping event a little early too. As of Nov. 23, Tarte is offering 25 percent off with the code FRIYAY. There's also free shipping on all orders over $25, which isn't hard to do with all of their awesome products. Seems like the same sort of set up as other brands, right? Well, not exactly.
Instead of having their cyber sale last throughout the entire weekend, Tarte is cutting it short. According to their website, the Black Friday sale lasts from Nov. 23 to Nov. 25 at 11:59pm EST. Considering that it started early, it's still a pretty great deal. There's no word on whether or not Tarte will have a Cyber Monday sale as well. If so, I'm willing to bet that they'll announce it on their social media sites sometime soon.
You Can Shop The Tarte Cosmetics Cyber Monday Sale At Tartecosmetics.com
The only downfall to this online sale is that they didn't stock the site before the big event. Some of their most exciting holiday items — like their Tarteist Pro Amazonian Clay Palette and Tarteist Pro Highlight and Contour Palette — are sold out. Of course, there are still plenty of items up for grabs though.
Fingers cross that they decide to have a Cyber Monday sale too, and keep all of these amazing sales going. It would be awesome if they decided to stock up their site as well. But, hey, I'll take what I can get.
What are you waiting for? Go take advantage of this awesome deal, before it's too late!
Images: tartecosmetics/Instagram (1)