19 Lit Non-Profits To Donate To On Giving Tuesday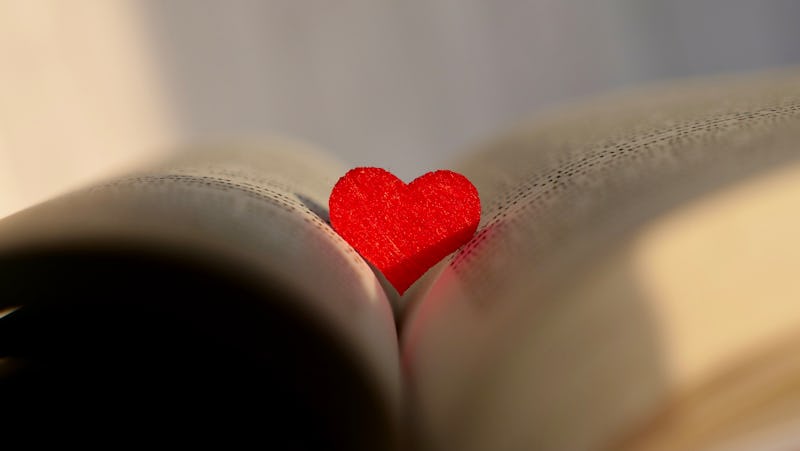 Oksana Fedorchuk / 500px/500Px Plus/Getty Images
By now you've rocked Black Friday, Small Business Saturday, and Cyber Monday — in order to complete the post-Thanksgiving spending-palooza, you've got one day left: Giving Tuesday. And there's no better way to celebrate both Giving Tuesday and your own personal bibliophilia than by checking out some literary nonprofits to donate to on Giving Tuesday and throughout the holiday season. I've complied a handy list of 18 of them for you below.
Not familiar with Giving Tuesday? Here's the deal: First established in 2012 as a counter-"holiday" to the shopping trifecta of Black Friday, Small Business Saturday, and Cyber Monday, Giving Tuesday is a yearly, day-long, global celebration of giving back to the nonprofits and communities you love. It falls on the first Tuesday after Thanksgiving (this year that's November 29) and is designed to kick off the season of charity, philanthropy, and volunteering (donating your time is just as important — sometimes more — than donating your money, BTW.) According to the official Giving Tuesday website, during last's year's day-of-donating over 700,000 people in 70 countries around the world raised approximately $116,000,000 for their communities and favorite organizations. Let's see if we can beat those stats this year, are you with me?
Here are 19 literary nonprofits to donate to this Giving Tuesday — we readers and writers of the world thank you.
1. Lambda Literary
We need to help raise the voices of diverse communities more than ever these days, and Lambda Literary is a nonprofit that does exactly that. It's one of the largest LGBTQ literary organizations in the world, supporting LGBTQ writers and their creative projects, and affirming the lives of members of the LGBTQ community by publishing and celebrating stories and writing.
2. The National Center for Families Learning
The National Center for Families Learning takes a family-centered approach to education and literacy, by empowering entire families who are suffering from low-income and low-literacy rates, and for whom English may or may not be a first language, to improve their reading and writing skills together. The goal is to use literary to pave the way for improved educational and economic opportunities for two or three generations within the same family.
3. Book Aid International
Book Aid International is an NGO that works primarily in sub-Saharan Africa and parts of the Middle East to provide books and other necessary literacy resources to libraries, hospitals, refugee camps, prisons, and schools. Operating under the belief that books change lives — and we all know that's true — each year Book Aid International aims to donate one million books to communities around the world.
4. Words Without Borders
As one of the most dynamic and diverse online literary magazines in the world, Words Without Borders is definitely a lit nonprofit you're going to want to get behind. Their free online magazine reaches readers all over the world, and features work from writers working in 130 countries and writing in over 110 global languages. The magazine also offers a program designed to get global literature into the hands of high school and college-aged students.
5. Girls Write Now
Based in New York City, Girls Write Now is a nonprofit organization dedicated to mentoring young women while encouraging them to develop their creative writing skills. Program participants come from at-risk communities and under-funded public high schools in New York, and recently Girls Write Now was named one of the top 15 after-school arts programs in the United States by the President's Committee on the Arts and the Humanities.
6. Grub Street
If you're a writer then you probably know that writing is an endeavor best embarked upon with the support of a welcoming, challenging, and active community of other writers and readers. And that's exactly what the Boston-based GrubStreet has been offering writers since 1997. With over 600 writing classes and literary events offered each year, GrubStreet helps writers do what we do best: write.
7. Copper Canyon Press
Copper Canyon Press is an independent, nonprofit publisher that works to lift up the voices of poets around the United States and the world by publishing work by both new and established American poets, investing in the translation of works of poetry from global languages, and reissues out-of-print poetry classics in order to reintroduce some of poetry's greatest work to new generations of readers.
8. Association of Writers & Writing Programs
The Association of Writers and Writing Programs is one of the largest resources for writers, writing students, and writing teachers — offering a community, tons of funding, writing, and educational opportunities, and plenty of advocacy for creative writing educators. They also host a yearly writing conference that is really just the best time ever.
9. The Sun Magazine
The Sun magazine's motto is: personal, political, provocative, and ad-free — and for their community of readers, they are all this and more. For more than 40 years The Sun has explored the complex experience of being human in a way that fewer and fewer media outlets dare to do these days. They publish writing that is often excluded from mainstream media, and encourage uniting the personal and the political in a way that challenges the status quo and lifts up the voices of those most likely to be silenced in our world today.
10. Hugo House
Founded in 1997, the Richard Hugo House (aka: Hugo House) is the Pacific Northwest's leading literary center, a space that offers writing residencies and craft classes, as well as supporting writers of diverse backgrounds and experiences. They're committed to nurturing underrepresented voices, and making space for new writers in the larger literary community.
11. Poets & Writers
As one of the largest literary nonprofits in the United States, Poets & Writers is the go-to resource for poets and other creative writers trying to find a space for their voices in the world of publishing, and supports anyone who has a great passion for the written word. Plus, they publish an awesome magazine.
12. National Novel Writing Month
If you've ever tried to write a novel during the month of November, then you know that National Novel Writing Month — or NaNoWriMo, as its fondly referred to — does a lot more than help you count your words. In addition to supporting aspiring novelists, the organization also offers programming for young writers, and partners with libraries and community centers to create spaces that welcome creativity.
13. Milkweed Editions
If you've never read a Milkweed Edition, head over to their website and spend some time browsing their digital shelves — you'll love what you see, I promise. The independent, nonprofit book publisher is dedicated to publishing writers who strive to make an impact not only on their readers, but on society as a whole, by challenging literature to not only tell a story, but to transform the hearts and minds of those who hear it.
14. The Loft Literary Center
Based out of Minneapolis and founded in 1974, the Loft Literary Center is one of the leading literary arts centers in the United States, supporting the development of emerging and seasoned writers, while offering a community space to those who are passionate about literature. They offer thousands of writers hundreds of in-person and online opportunities to improve craft and connect with established authors each year.
15. The University of Arizona Poetry Center
Founded in 1960, the University of Arizona Poetry Center in Tucson, Arizona, houses one of the largest print and digital poetry collections in the United States, and works to make that poetry accessible to readers through writing workshops, university and community-based events, and other educational opportunities.
16. American Writers Museum
Opening in Chicago next year, the American Writers Museum celebrates all that there is to celebrate about the written word—and if you can believe it, AWM will be the first national museum of its kind dedicated solely to writing in the United States. Once open the museum will feature exhibits, events, research opportunities, and more.
17. Archipelago Books
As readers, we always need to be on the lookout for more diverse books — both those coming from the diverse voices present in our own communities, and also those voices heralding from all over the world. Archipelago Books is a nonprofit press that does exactly that, publishing books from international authors that have been translated from more than twenty global languages.
18. Pilgrim Literary Magazine
Based out of the Cathedral Church of St. Paul in Boston, Pilgrim is a literary magazine compiled from the work of the Black Seed Writers Group — an organization of homeless writers living in and around Boston. Pilgrim, and the writing group, gives these writers both a much-valued literary community to belong to, as well as a public space to share their voices and stories.
19. We Need Diverse Books
Run by children's book lovers, for children's book readers, grassroots nonprofit We Need Diverse Books is focused on supporting and increasing the diversity of books available to young readers. By promoting the inclusion of characters from diverse communities of racial, ethnic, cultural, religious, indigenous, LGBTQ, and other minorities, the goal of We Need Diverse Books is to ensure that every young reader will be able to find children's books featuring plots and protagonists relatable to their own lives.
Images: Oksana Fedorchuk/Getty Images; https://www.givingtuesday.org/logos; giphy(6)