Badass Proto-Feminists In History To Know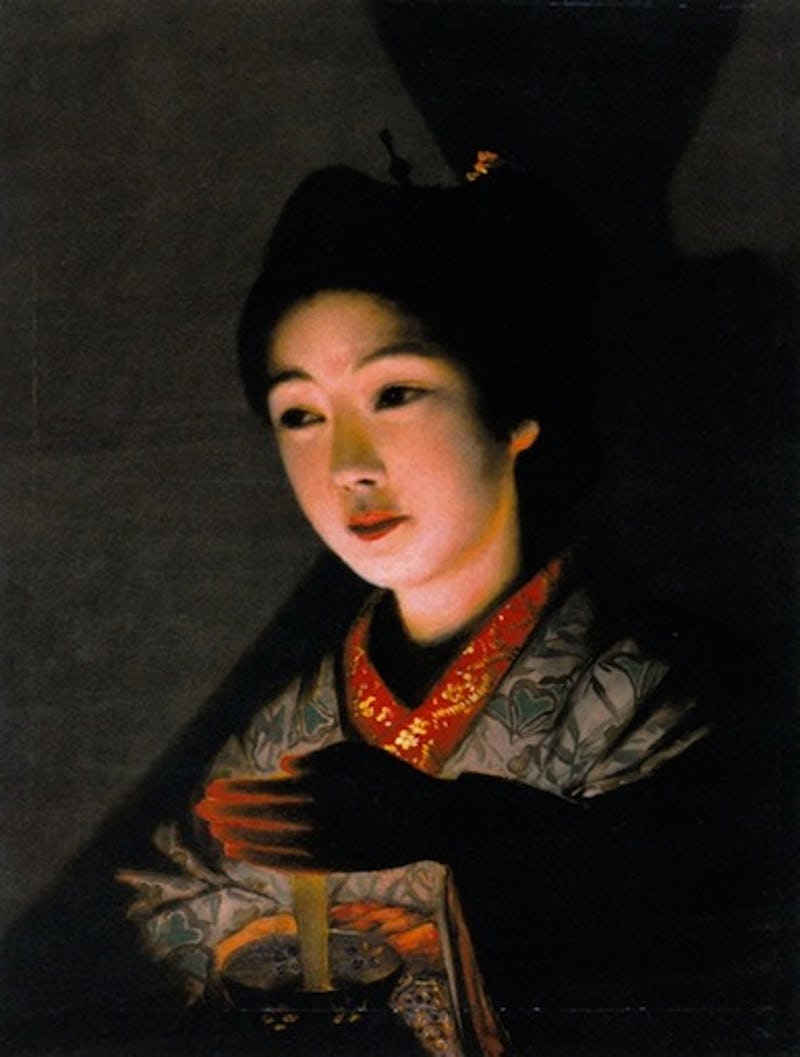 The modern definition of feminism and its intricacies can be slippery; beyond just "women deserve to be equal across all platforms," you face the potential of detailed arguments about, for instance, the values and difficulties of choice feminism. But it becomes even more interesting when you project those values backward. There are many figures in human history who predated the first wave of feminism, in some cases by hundreds of years, and yet were vocal supporters of some or all of its key tenets, from female political participation and representation to the right to equal education, protection under the law, anti-discrimination, and anti-misogyny. These "proto-feminists" in history were also by definition complete badasses, as they tended to exist in societies that weren't woman-focused. They wouldn't know what feminism itself meant as a term, but as modern thinkers, it can be easy to trace certain lines of thinking in their own lives.
Defining proto-feminism can be tricky, but one of the best working definitions around comes from the academic Edward DuBois: "an ancient or early author/thinker who, despite cultural and societal beliefs to the contrary, promoted or endorsed beliefs dealing with the equality of women to men in key aspects regarding social status and function." There's criticism of proto-feminism as a concept; it can feel a bit like imposing modern beliefs on people who didn't think of themselves in those terms, and indeed some proto-feminists held very unfeminist views about other issues.
But women's rights has been an issue for thousands of years, and there are some notable names (and brilliant stories) in its history that you should definitely know.
Laura Cereta, 1469-1499
The death of Laura Cereta, at the age of 30, brought the life of a great Renaissance intellectual and humanist to an end. Luckily for us, though, her letters remain, as part of correspondences with the greatest luminaries of the age (including queens), and some of them have some fiery ideas about the rights of women to liberal education and what they deserve from life. Some of Cereta's ideas might not fly perfectly with modern feminists, but she was excellent at argument: she argued with one man trying to praise her exceptional intellect that a lot of women were just as "special" as she was, and adds that women's "innate abilities" seem to frighten men:
"I shall make a bold summary of the matter. Yours is the authority, ours is the inborn ability. But instead of manly strength, we women are naturally endowed with cunning; instead of a sense of security, we are suspicious. Down deep we women are content with our lot. But you, enraged and maddened . . . are like someone who has been frightened. . . . Look, do you tremble from fear alone of my name? I am savage neither in mind nor hand. What is it you fear?"
Not exactly a foreign sentiment for anybody who's ever seen the scared flicker of somebody's eyes after they declare themselves a feminist.
Olympe de Gouges, 1748-1793
Olympe de Gouges earned her place in history with two things: the authorship of a tremendously powerful pamphlet in French called "The Declaration Of The Rights Of Woman," in 1791, which directly challenged the French National Assembly's own "Declaration Of The Rights Of Man," and the dubious honor of being the third woman beheaded in the French Revolution. The Declaration is a pretty astounding document, cited by everybody from Simone de Beauvoir onwards as a call for women's full political participation in the running of the French nation.
"Woman has the right to mount the scaffold," de Gouges wrote in a sarcastic premonition of her own fate, "so she should have the right equality to mount the rostrum." The end of the Declaration is a proposed "social contract" between a man and a woman that is basically meant to replace both marriage vows and prenuptial agreements.
Moderata Fonte, 1555-1592
The Italian writer and thinker Moderata Fonte is now most renowned in the world of proto-feminism for her dialoguel merito delle donne, The Worth of Women, which was published years after she died. But she was also a prominent and well-respected writer in Venice while alive, publishing everything from poems to plays. The Worth of Women is deservedly famous, though, partially because it's extremely funny (it's an imagined dialogue between seven Venetian women about why men give women so much unhappiness) and partially because it's brutally true.
The female protagonists declare that "they all abuse us, humiliate us, and do all they can to hurt and annihilate us," and suggest that men "seek to destroy us out of envy for our merits." It's a fascinating read if you're feeling fed up with patriarchal society in general, though it may make you a bit annoyed that some things just haven't really changed.
Bibi Khanoom Astarabadi, 1858-1921
"All Iranian girls' schools," Iranwire said in 2015, "owe pioneering educationalist Bibi Khanoom Astarabadi a debt of gratitude." Astarabadi was a fascinating woman whose legacy is spread across several fields, from a book called Ma'ayeb al-renal (The Vices Of Men) to the first establishment of a girl's school in Iranian history, in 1906. The Vices Of Men was actually a response to a particularly vicious pamphlet published anonymously in 1891 about women being hopeless dullards in constant need of monitoring by men. (It includes such chapters as "No Sulking" and "Do Not Complain," if you want to be really annoyed today.) Astarabadi proceeded to respond with a litany of the sins of men, from gambling to drinking and sex with boys. Astarabadi's attempts at a school were thwarted by attacks from disapproving men, but she persisted and opened another a year after it was first shut.
Frederika Bremer, 1801-1865
Bremer is possibly the most famous Swedish proto-feminist in her country's history. She was a wildly popular novelist, and her novel Hertha had a volcanic effect on women's rights in the country, from women's organizations to the legal protections offered by Swedish law. The specific issue targeted by the novel was the complete legal subjugation of adult unmarried women to their fathers, including all financial control, and how much suffering it caused.
Bremer, who had built up a considerable reputation for her art before it was published in 1856, witnessed with great satisfaction the societal changes it wrought: Hertha fever contributed to a new statute in Swedish law emancipating all women at the age of 25, spawned the first woman's movement in Sweden, and prompted the establishment of a school for women's higher education, which was one of Hertha the character's main goals. "My Hertha has done her work," Bremer would write in 1861.
Toshiko Kishida, 1863-1901
The emergence of feminist thinking in Japan followed a different track to its development in the Western world, but one of its early heroines was the intellectual Toshiko Kishida, who left behind a starry career as an Imperial teacher in Meiji Japan to lecture publicly about women's rights. (No images of her survive, alas; the image above is of a woman during the same period.)
Kishida was the first commoner ever to serve as the tutor to the Japanese Empress, working with her in the cloistered environment of the Japanese court. But the systems of concubinage, and Japan's attitude to women in general, disgusted her so much that she quit abruptly to go on a lecture tour in 1882. Her most stunning moment for feminism came in 1883, when she gave the lecture Hakoiri musume, or "Daughters Kept In Boxes." Before an audience of up to 600 (mostly women), she decried the practice of keeping young women in "boxes" without letting them attain an education, allowing them intellectual freedom, or letting them interact with society in general. She recommended a box-less world in which women could learn and act without restriction. She was promptly arrested for "slandering the government," spent eight days in trouble, and had her speechmaking career effectively ended; but it remains one of the most powerful texts in feminist history.
Images: Jean Chardin, Domenico Imberti, Alexander Kucharsky, University of Mannheim, Johan Gustaf Sandberg, Yamamoto Hosui/Wikimedia Commons