Josh Groban Performs At The Rock's Tree Lighting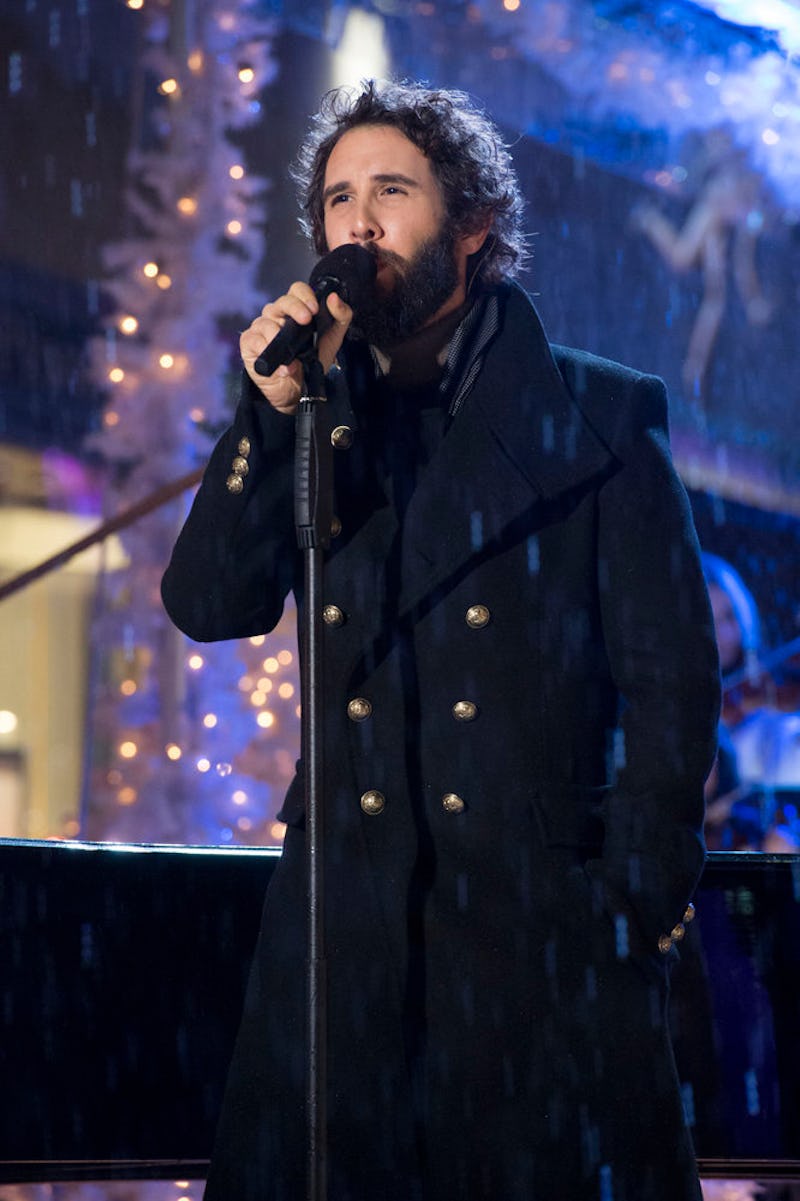 There are so many reasons I love Josh Groban, and few of them have to do with how talented of a musician he is. I mean, he's such an adorable, happy human, his bit parts on almost all my favorite shows prove that he's funny, and recently, he's even gone Broadway. Oh, and he can sing — and his latest performance is proof, as if you needed it. On Wednesday night, Groban performed on Christmas at Rockefeller Center , which was only right since he's essentially the voice of the holiday season. Don't act like his Christmas albums aren't the soundtrack to all of your shopping memories every December!
Despite the fact that it looked like a very rainy night in New York, Groban showed up on that stage outside of Rockefeller Center and belted out his own rendition of "Have Yourself A Merry Little Christmas" to a piano accompaniment. Surrounded by snowy trees and a super enthusiastic audience, Groban belted it out as per usual. Since the tree lighting is one of the earliest signs that Santa is, in fact, coming to town, it seemed appropriate that Groban was there to ring in the beginning of the season, and I'm not surprised at all that he killed it.
Can we talk about that?! He looked flawless and kept performing even though it was raining (and probably very, very cold), which is not for the weak of heart. All of the performances on Christmas at Rockefeller Center have been pretty awesome, but Groban's is definitely my favorite. This special has done its job. Suddenly, I am so full of the Christmas spirit that I might actually explode.
Now that the tree is lit (and Josh Groban has sung), it's officially Christmas time. Get out your candy canes, y'all!
Images: Virginia Sherwood/NBC, Giphy