Ulta Is Temporarily Selling This BECCA Bronzer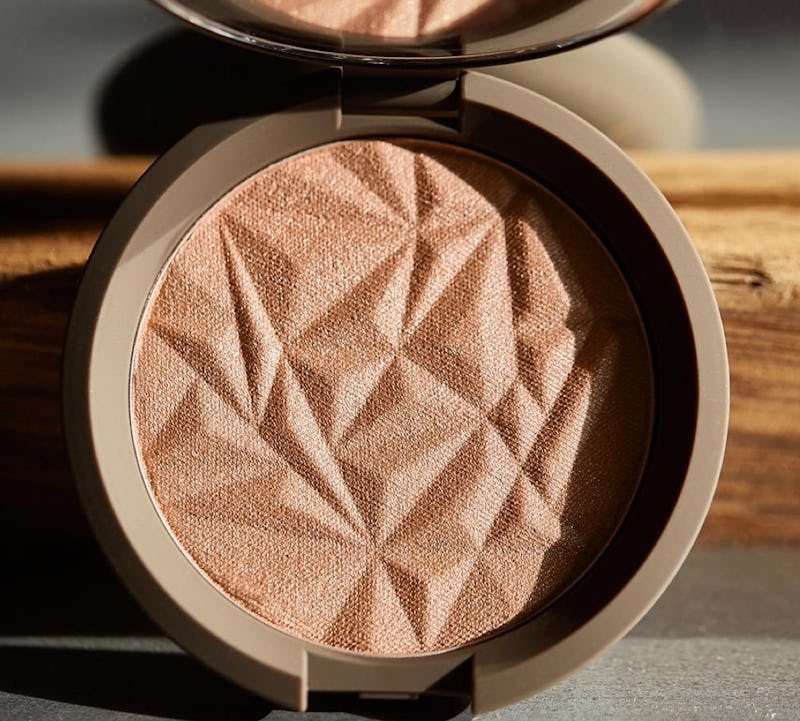 Options are important in life, whether it's a grande vs. a venti at Starbucks or what lipstick color you want to swipe across your pout. The same principle applies for online purchases. During the holidays, it's often easiest to buy at one-stop shops. But some makeup items are exclusive to certain retailers. Like BECCA's Bronzed Amber Pressed Shimmering Skin Perfector. It's a stunning bronzer and highlighter that gives your skin life and glow and can be used on shoulders and the decolletage. It can also be used as a blush, which is a unique repurposing, since it's so wonderfully bronzy. Previously, Bronzed Amber was solely available for purchase via the BECCA site. But it's no longer a BECCA exclusive.
It's currently and temporarily available at another major retailer. Where else can you buy BECCA's Bronzed Amber Shimmering Skin Perfector in powder compact form?
It's now on-sale online via Ulta but for a limited time this holiday season. That means you can grab it from the Ulta site when you are doing other shopping or stocking up.
The most amazing thing about this product is that it allows you to get a sunkissed glow safely and sans the sun.
Go ahead and get visually reacquainted with the beauty of BECCA's Bronzed Amber.
Lovely, isn't it? I dig the ridges in the product itself.
If you are doing a bunch of holiday shopping thru the Ulta website, you can grab this for yourself or for a friend who loves to get her bronze on. With the chaos of the holiday shopping season, effectiveness and efficiency are key and you get that from shopping in one place. Plus, you can save on shipping and stay organized while checking names off your list of people to buy for and perhaps while treating yourself.
Images: BECCA Cosmetics/Instagram (2)