Milk Makeup Now Has A Jumbo Face Gloss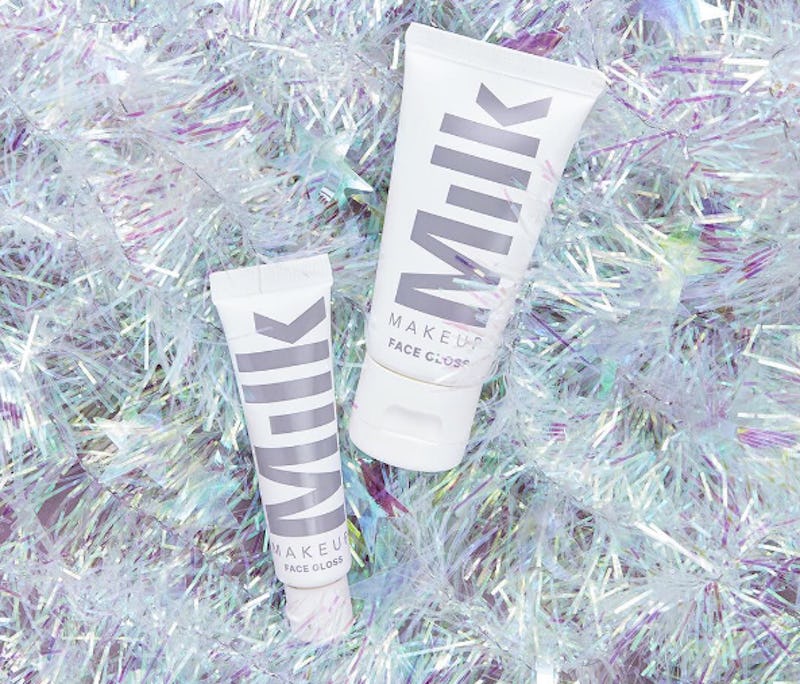 While some brands are coming up with brand new products for the holidays, this brand decided to focus on making their existing products even better. Milk Makeup created a Jumbo Face Gloss, just in time for your winter skincare needs. Think a bigger bottle with an even better price. How much is Milk Makeup's Jumbo Face Gloss, you ask? Here's how the price breaks down when compared to the original.
This might not be a new product, but it's definitely something to be excited about. If you haven't already tried out Face Gloss yet, now is the time. According to the site, the product is a multi-purpose, vegan, and cruelty free product that you can use anywhere that your face gets dry. For a limited time only, Milk Makeup is offering the product in an even bigger size. Double, to be exact. Considering that winter is here, this couldn't have launched at a better time.
Milk Makeup's Jumbo Face Gloss is $36 per bottle. While that might seem like a lot, it's actually a pretty great deal. The original sized product is $20, so you're saving $4 when you buy in bulk. This size won't be around forever though, so this is your time to stock up.
It's unclear when exactly this product will leave the site, but something tells me it won't last all winter. If you're not familiar with the product, you can put it on your eyelids, cheekbones, lips, or collarbones for a spotting effect. Basically, it's highlight plus hydration for a wet, glistening look.
Jumbo Face Gloss, $36, Milk Makeup
The packaging on the Jumbo Face Gloss is the exact same as the original, just in a larger size. It doesn't say exactly how many ounces you'll get, but the product description says that it's double what the original is.
Face Gloss, $20, Milk Makeup
Of course, the original is still available on the site as well. If you're looking to try before you buy in bulk, there's still time. I wouldn't wait too long to stock up though!
Images: MilkMakeup/Instagram (1), Milk Makeup (2)