Torrid's Makeup Line Has Everything You Need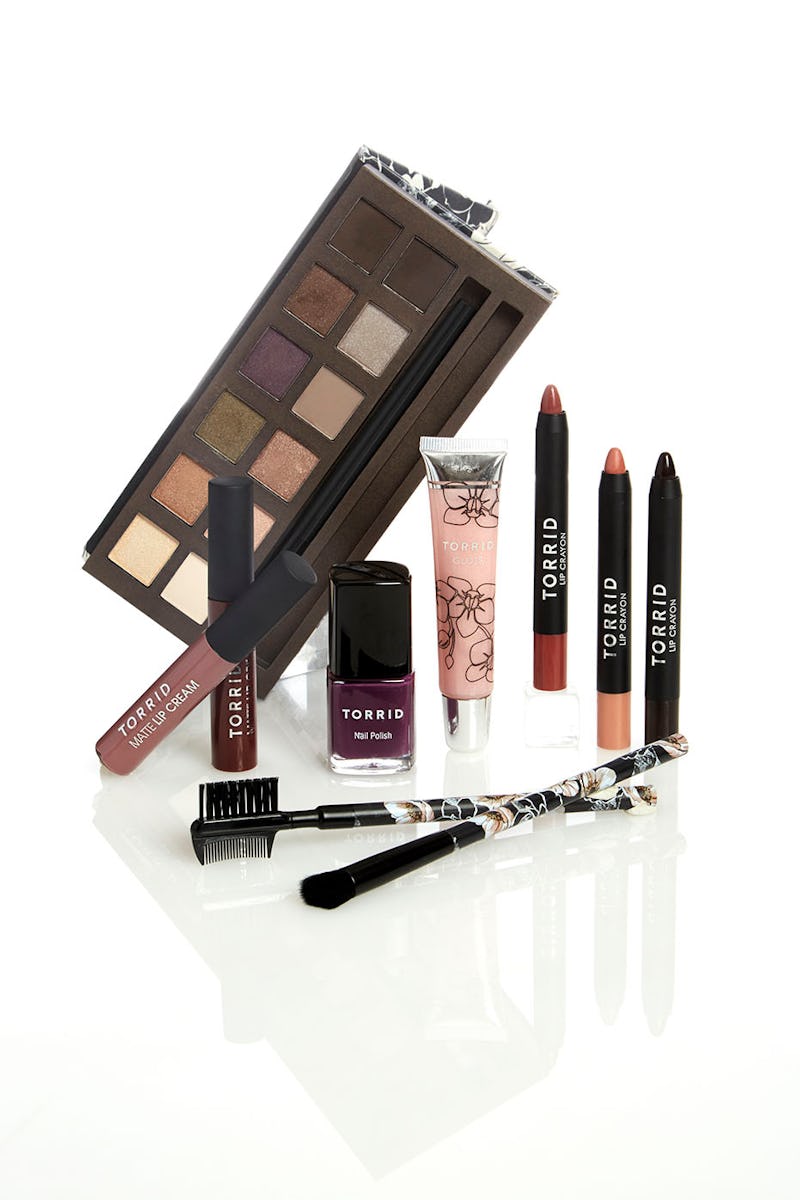 You're probably used to seeing tons of different beauty launches this season, but this one is unlike any of the others. Expanding their line from fashion to beauty, Torrid launched their first makeup line. They're starting out with a bang too. If you're wondering what's in Torrid's new beauty range, you'll be happy to know that it's got all your makeup needs covered. From tools to palettes, this line definitely doesn't disappoint.
Get your wallets ready, people. Torrid just became a one-stop-shop for both fashion and beauty. The company was already know for their Harry Potter clothing line and trendy celebrity collabs, but now they've got even more to offer — makeup.
The brand didn't hold anything back for their beauty launch either. They currently have nail polishes, tons of makeup tools and even an eyeshadow palette. On top of all of that, they have a gorgeous floral-print brush set as well. Basically, it's got everything that your makeup bag could possibly need.
Ready for the best part? Every single item in the line is totally affordable. The items range from $6.90 to $24.90, so you won't feel bad about adding these items to your cart. This is one heck of a launch, if you ask me.
Everything is currently available on the Torrid site right now too. Here's a little preview of what the fashion brand has to offer, so you know what to expect when you head over there.
1. Eyeshadow Palette
Torrid started out with something subtle and smokey for their first eye palette.
2. Satin Lip Wand
Because it wouldn't be a proper makeup launch without a liquid lipstick. There are tons of other shades as well.
3. Liquid Liner
They didn't skip the basics either. This felt tipped liner looks like it could be great.
4. Lip Crayon
For those of you looking for something more lipstick-like, there's this gorgeous Lip Crayon in tons of different rosy hues.
5. Beauty Sponge
The line is full of beauty tools too. These adorable little beauty sponges are just one of them.
6. Lip Gloss
Torrid didn't leave any lip products out of the launch.
7. Makeup Brushes
Last, but definitely not least, are these gorgeous floral-print brushes.
There are tons more colors and products on the site too. Head over there to see them all.
Images: Courtesy Torrid