The 'BB:OTT' Winner Shocked Fans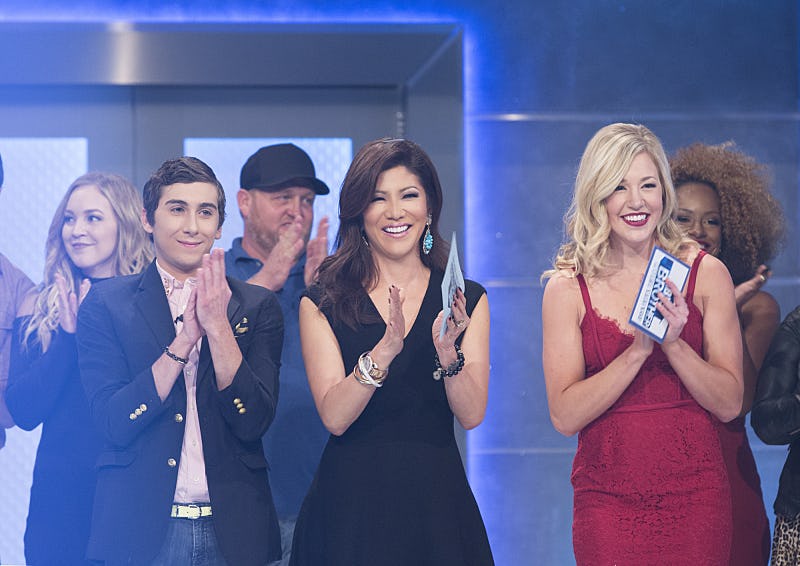 Of the many twists that joined Big Brother during it's first online-only season, the twist that seemed to add the least to the game ended up being also the most important. Unlike nearly every season of the show that proceeded it, the winner of Big Brother: Over The Top was not decided by evicted houseguests, but by America themselves. America voted between the brazen waitress/songstress Kryssie, good-girl publicist Morgan, and self-proclaimed Big Brother historian and Season 17 vet Jason Roy to crown the first ever winner of BB:OTT, but judging from the fan base's response on Twitter — many Big Brother fans weren't impressed with the winner.
Morgan Willett of Austin, Texas is the first ever winner of BB:OTT. She entered the game as part of a twist, secretly the sister of fellow houseguest and game expert Alex Willett, and managed to be a part of arguably the most successful all-girls alliance in recent history — The Ballsmashers. Despite being a historic winner, it seems that Twitter envisioned the night going in a much different direction. With an outpouring of support from former houseguests and the collective power of the #JasonNation community on Twitter, it seemed like fan favorite Jason Roy would win BB:OTT . So what happened?
In the week leading up to the BB:OTT finale, there was an immense divide between the fanbase. Many Jason supporters on Twitter found Jason to be a headstrong player who made big, brave moves but felt that Morgan spent most of BB:OTT coasting to the end and hiding behind her more outspoken alliance members. Despite the outpouring of support from fans and former houseguests, Jason's downfall seemed to be the same thing that made him so beloved.
In an interview with The Hollywood Reporter, Jason revealed that after the finale his good friend and BB17 and 18 houseguest Da'Vonne had some choice words for him. "She pulled me aside right away and said, 'This is why you didn't win ... You didn't win because your mouth.' And I said, 'Oh, I'm not really surprised.'" While Twitter seemed firmly behind Jason, the r/bigbrother community at Reddit (of which Alex, Morgan's sister, is a frequent user) was firmly in Morgan's corner. User GhastliestPayload summarized many of that communities' feelings towards Jason, saying that "Jason did not play a bad game. He made some pretty good moves ... but he made some awful decisions in the house as well ... ultimately, if he had slowed his roll a little bit, shit-talked a little less, and trooped on (like Morgan did), I guarantee you he would have [won]."
While it seems that the Big Brother fandom was split on which of the two should win, BB:OTT proved itself to be an incarnation of the series that is just as shocking, surprising, and surreal as the original show that spawned it. The show found all new ways to present Big Brother drama, and managed to include America in the proceedings in new, exciting ways. The season brought fans some extremely memorable characters (Shelby, Justin, and a man named Cornbread), and, in true Big Brother fashion, ended with a shocking winner. It's yet to be seen if BB:OTT will be coming back in 2017, but even if it doesn't, this season will surely live on as a bold, unprecedented experiment in the future of reality television.
Image: Lisette M. Azar/CBS