Stuff Your Stocking With Tarte's Pro To Go Palette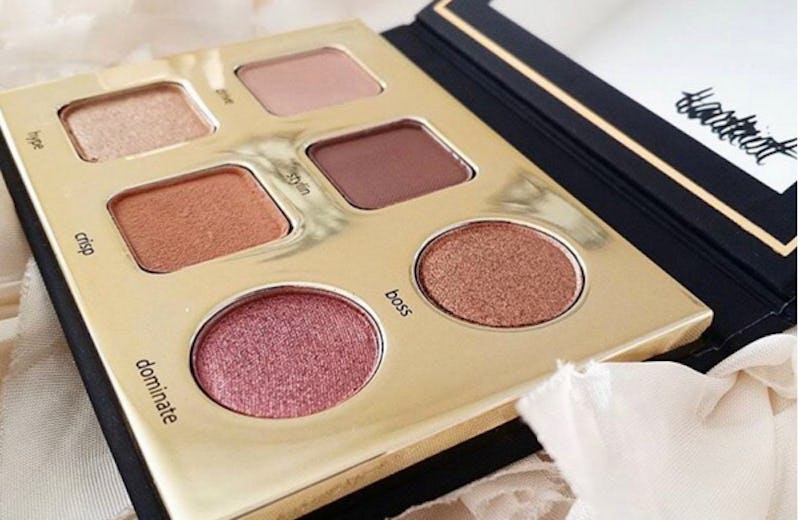 Beauty items make the best stocking stuffers. So, I'm sure you already have a few palettes, lippies and more on your must-have list. Well, get ready to add one more as soon as you find out what's in Tarte's Tarteist Pro To Go Amazonian Clay Palette. You're bound to have the best stocking around this year, that's for sure!
It's exclusively sold at Sephora, so you know exactly where to go (or where to tell your mom to go) to make sure you check this off of your list. It retails for only $23, so don't even hesitate to scoop this up as soon as possible. It holds six different eyeshadow shades that can only be found in this palette. There are matte, metallic and duo-chrome shimmering colors inside, so there's a little bit of everything you could ever need.
Tartiest Pro To Go Palette, $23, Sephora
Plus, it's small enough to slip inside your purse to carry with you wherever you go, which is where the "to go" aspect of the product's name comes into play. The hues range from nude to a deep sparkling plum, you'll be able to easily take your look from day to night with this item on-hand. Are all of your Christmas wishes coming true right about now? Yeah, I thought so!
These colors couldn't be more gorgeous.
The outside of the palette is a chic black and gold combo.
The shades are perfect for daily wear.
Tarteist Pro To Go Palette, $23, Sephora
And you get all of that for under $25. You just won't find a more incredible deal. And your stocking's all the better for it!
Shop exclusively at Sephora to give the gift of amazing eyeshadow this season!
Images: tartecosmetics/Instagram (1); Courtesy Sephora (3)