Tarte's Pro To Go Palettes Are Super Affordable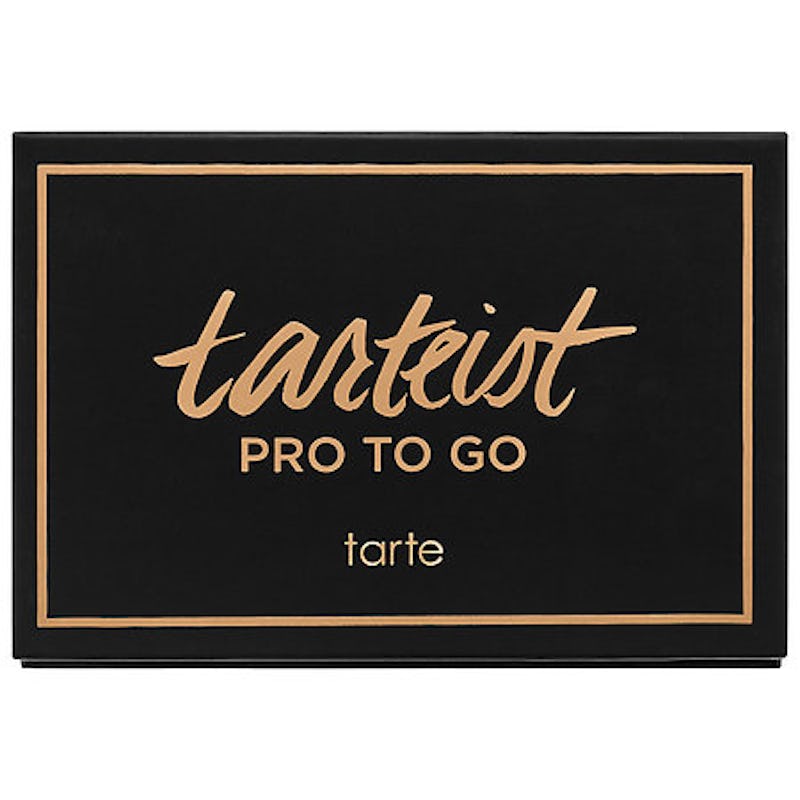 Stop what you're doing, because Tarte Cosmetics has created yet another new product. You're probably already familiar with their Pro Glow and Amazonian Clay Eyeshadow Palettes. Well, now they're at it again with the travel sized versions. How much are Tarte's Pro To Go Palettes, you ask? Not only were fans surprised by the launch, but they're be pleasantly surprised by the price tag.
Looking for the perfect on-the-go eye and face palette? Look no further. Tarte created mini versions of their Tarteist Pro eye and face palettes, and they're absolutely gorgeous. Think all the color and shine in a travel-friendly package at a fraction of the price.
The first is the Tarteist Pro To Go Amazonian Clay Palette. It features three matte and three shimmer eyeshadow shades. The other is the Pro To Go Highlight & Contour Palette, which features a two highlights and one contour color.
Brace yourself for the best part, because it'll have you running for your wallets. The Pro To Go Palettes are $23 each. This is not a drill, people! That's a full palette for the same price as their new Maneater Mascara. I told you that you would be pleasantly surprised, and I wasn't lying.
Tarteist Pro To Go Amazonian Clay Palette, $23, sephora.com
How gorgeous is that! Don't think that just because you have the larger palettes that you don't need these though. While they might be the same concept as the original Pro Palettes, the shades in both palettes are completely different.
Tarteist Pro Glow Highlight & Contour Palette, $23, sephora.com
Both of the palettes are currently available exclusively on the Sephora website right now. It doesn't say if these will be permanent or not, so I'd snag them up while you for sure can. These are the perfect budget-friendly gifts for anyone on your list.
Tarteist Pro To Go Amazonian Clay Palette, $23, sephora.com
According to the site, all of the colors were chosen to fit the widest range of skin tones possible. I'd say that they completely nailed it. This launch might have come as a surprise, but it's a pretty great one!
Images: Sephora (3)