Don't Miss This Kylie Cosmetics Holiday Giveaway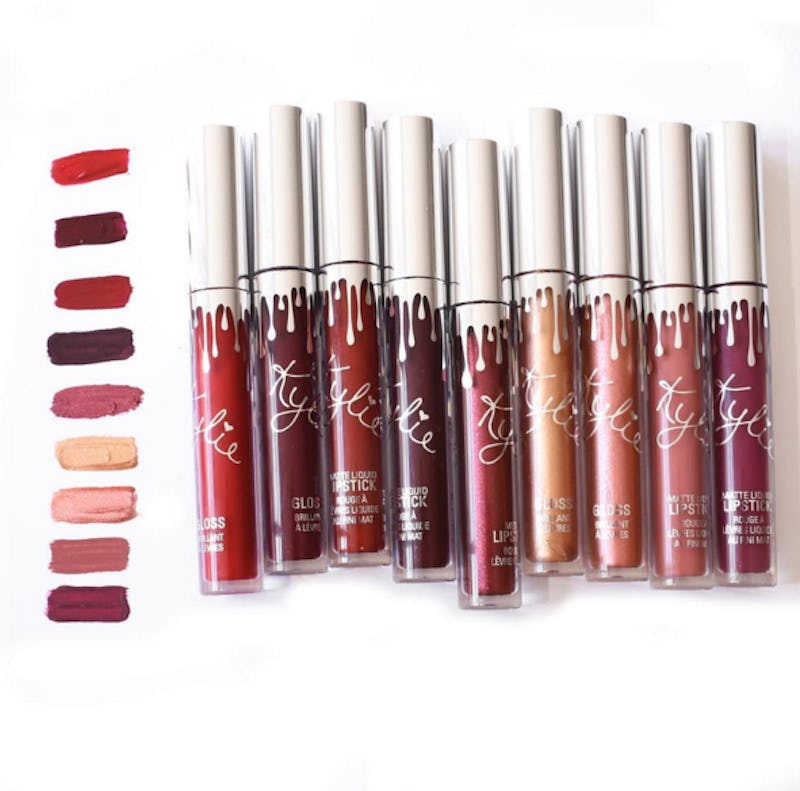 The Kylie Cosmetics countdown to Dec. 25 is the gift that keeps on giving. The brand launched a 12 Days of Christmas giving spree, and each day is proving to be better than the next. When does the Kylie Cosmetics Holiday Edition Giveaway end? Day three of the surprises has created an incredible opportunity for fans of the brand.
According to their Instagram account, you can now sign up to win the entire Holiday Edition Collection. You haven until 10:59 a.m. ET/7:59 a.m. on Dec. 4 to enter the sweepstakes. All you have to do is head over to the Kylie Cosmetics website, fill out your name and email address, and you've officially entered. Simple as that.
The Instagram post states that only five people will win, and the winners will be contacted on Dec. 5. So, you won't have to wait long until you find out if the most amazing gift ever will be waiting underneath your tree this year. But, let's be real — you're going to open this present early. And literally no one would blame you. When it comes to making the season the most wonderful time of the year, Kylie Jenner's the best in the biz!
This really is a Christmas miracle.
Winners will receive the gorgeous crème shadow shades along with all of the lippies, the limited edition Kyshadow palette and more.
Knowing that these lippies could soon be apart of your collection has got to be the most amazing feeling.
Even though only five people will win, it's hard not to get excited to about this.
Jenner's doing the holiday season just right. From decorating the tree to giving away perfect presents, she's nailed this whole Christmas thing.
Image: kyliecosmetics/Instagram (1)