Are 'Teen Mom 2's Leah & Jeremy Still Together?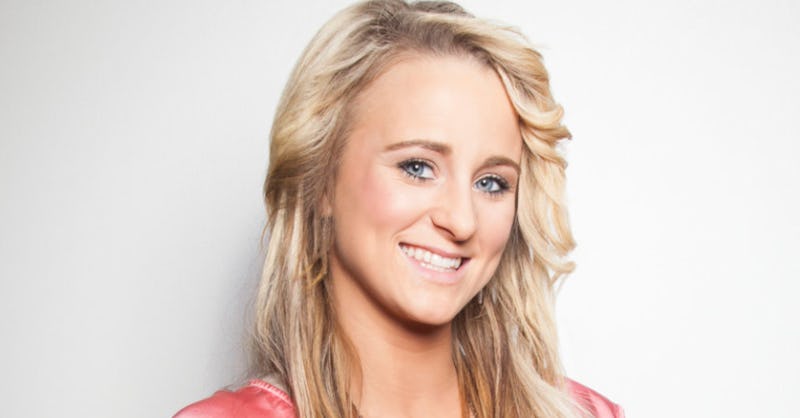 How could Tuesday night's Teen Mom 2 compete with last week's wedding and jail time ep?! It couldn't. But, hey, while this week's episode was technically less eventful, stuff still happened. Say what you will about reality TV editing, the four Teen Mom 2 protagonists lead crazy eventful lives. I mean, last ep, Jenelle Evans spent the weekend in jail. This week, she found out she's pregnant. Last ep, Kailyn Lowry had a wedding. This week, she reconnected with her estranged mom. Last ep, Chelsea Houska graduated from aesthetician school. This week, she was served with court papers. Do you know what I did last week? Bought some new eco-friendly all-purpose cleaner. Do you know what I did this week? Tried out that new eco-friendly all-purpose cleaner. (The verdict: LOVE IT.)
And then there was Leah Messer's storyline. Last week, Jeremy Cavert left for a five-week job in New Mexico. During Tuesday night's ep, Leah tried her best to go about her daily life while Jeremy was gone. One especially emotional scene: Leah and her daughters picked up Ali's motorized wheelchair. Crimeny if the whole thing didn't tug at every last one of my heartstrings. I wanted to hug everybody. I'd challenge anyone on the planet to watch Ali and Grace race one another in the parking lot and not turn into a lip quivering mess.
Throughout the ep, Leah was fairly candid about not hearing from Jeremy. I guess he'd stopped talking to her while he was in New Mexico, which is—whoa. Hold up. Why did Jeremy go radio silent? I assume it wasn't just because he was busy working? Did I miss something? I must've missed something. Ugh, I hate when I miss something.
Later, Leah told a friend over the phone that she was not happy with Jeremy being gone for work. She also told her friend that Jeremy didn't really make an effort to stay in contact, and then she dropped a bomb: Jeremy threatened to file for divorce. Oh, WHOA. I definitely must've missed something. Leah was devastated, and I was feeling all of the feelings once again.
After that scene, I immediately looked up whether or not Jeremy and Leah are still together. The answer, courtesy of a March 26 status update from Leah's official Facebook fan page:
Jeremy Calvert and I are married and living in the same home. We are NOT divorced. Sorry some disagree with how things have been portrayed on the show to make you feel so ill toward me. Life is a learning process for EVERYONE in life and NOBODY is perfect and we all have our different struggles in relationships. xoxoxo to ALL
Ah okay. WHEW.
Image: MTV