Evidence From Steven Avery's Case Was Retested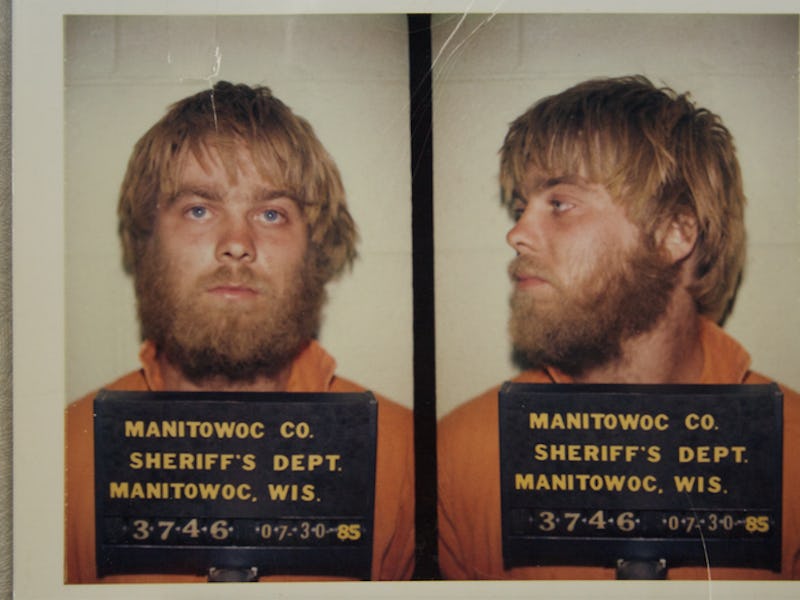 Less than two weeks after forensic testing was confirmed to begin in the Steven Avery appeal, Kathleen Zellner has tweeted what could potentially be a bombshell in the case. Zellner, a top wrongful conviction defense attorney and advocate, tweeted about some of the retested evidence, "Experts experiments confirm SA's trial attorneys correct about blood being planted but incorrect about how it was done." Since taking the case, she vowed — mostly via Twitter — that she would prove the physical evidence in the murder case was planted.
Avery, as documented in the hit Netflix documentary, Making A Murderer, is currently serving life without parole for the murder of Teresa Halbach. She was a 25-year-old photographer who had been to Avery's property the same day that she disappeared. Her car was then found in the auto salvage yard on the Avery property, along with some burnt bone fragments in a burn barrel nearby. The most damning evidence, though, came in the form of DNA collected from Halbach's vehicle. That is what Zellner wanted to prove was planted, and if her tweet has validity, it would be huge.
As per usual, Zellner didn't give many details. But based on reports about what she had sent off for testing, it is definitely related to the vehicle. According to The Post-Crescent, a local Wisconsin paper, the samples sent off for testing were all connected to Halbach's Toyota RAV4. Among the samples were several swabs of blood that were collected from inside the vehicle. She also wanted to have Halbach's spare car key, which Lieutenant James Lenk and Sergeant Andrew Colborn of the Manitowoc County Sheriff's Department had found in Avery's house, retested.
The speed of the testing of results is remarkable, but so was the agreement to test the items in the first place. Zellner offered praise to the Wisconsin Attorney General for working with her office to get the independent testing performed. "It's encouraging that the Attorney General's Office was so cooperative and helpful in expediting these tests," Zellner told The Post Crescent. "Our experience in our other exonerations is that's the best attitude in working toward trying to discover anything."
The Making A Murderer case captured the national spotlight nearly a year ago on Netflix, and has continued to capture the nation's attention in part due to Zellner's engaging tweets. Also Avery's nephew, Brendan Dassey, has draw headlines as his appeal wound through federal court. He was convicted as Avery's accomplice, but a federal judge threw out the conviction saying that the Dassey's confession was coerced unconstitutionally. His release is currently blocked pending an appeal. Any breakthrough in Avery's case would surely affect Dassey's fate as well.
One year later and the Netflix saga could finally come to an end.
Image: Making A Murderer/Netflix.