Mark From 'Timber Creek Lodge' Is A Wild Child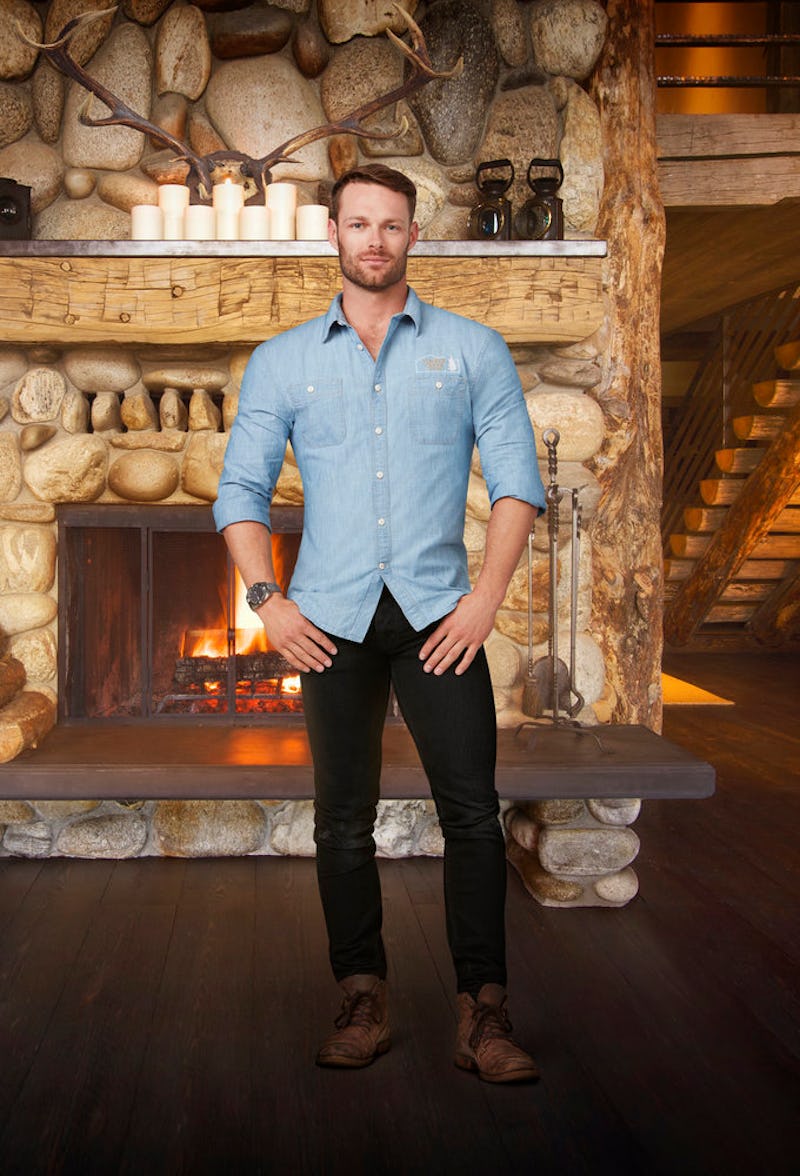 I already watch beautiful young men and women work in a restaurant on Vanderpump Rules and watch them work on the high seas on Below Deck, so you better believe that I plan on watching some shenanigans occur on the slopes of Bravo's newest reality show, Timber Creek Lodge. The drama-filled series will premiere on Dec. 5 and boasts a cast of gorgeous people who work at a supremely swanky ski lodge and occasionally hook up with each other. Of course, this is sure to cause some crazy tension, so fingers crossed that we get a table flip or two. One particular cast member that is sure to have fans swooning is Mark Milburn. So, is Mark from Timber Creek Lodge single?
Well, it doesn't appear that Mark is attached to anyone at the moment. Judging from his social media, this Canadian-born athlete is too busy being an adrenaline junkie to really settle down for even a minute. His photos show him doing anything and everything adventurous and he apparently takes guests for similar rides on the wild side at Timber Creek Lodge. As if that wasn't reason enough to get you intrigued about Mark, according to his Bravo profile he works as a program coordinator for outdoor education at a school in Switzerland. Here are some more fun things to know about Mark.
He Owns Two Gyms
According to his Bravo profile, Mark opened two gyms in Victoria, Canada. It is clear from his Instagram photos that fitness is really important to him. Also, can kale smoothies really be considered a weakness? No.
He Jumps Over Giant Tires
This is just important for you to know.
He Is Already Getting Buzz
The show hasn't even premiered yet and Mark has already been named "Man Candy of the Week" by InTouch Weekly. That is truly impressive.
He Has An Adorable Dog
Seriously? Stop it, Mark. He has an adorable pup to top it all off, guys.
He Handstand Walks Through Public Places
I can't do a stationary handstand in private when I am thoroughly concentrated. Mark does them in public and walks around on his hands like it is no big deal. Then he takes photos under pretty, twinkly lights because he isn't real.
He Dances
He. Dances.
I will leave it there because you still need to get through an entire season of Mark, so it's important to pace yourselves. Make sure you check him out on Bravo Dec. 5 during Timber Creek Lodge.
Images: Eike Shroter/Bravo