This Sex-Positive Doc Is A Must-See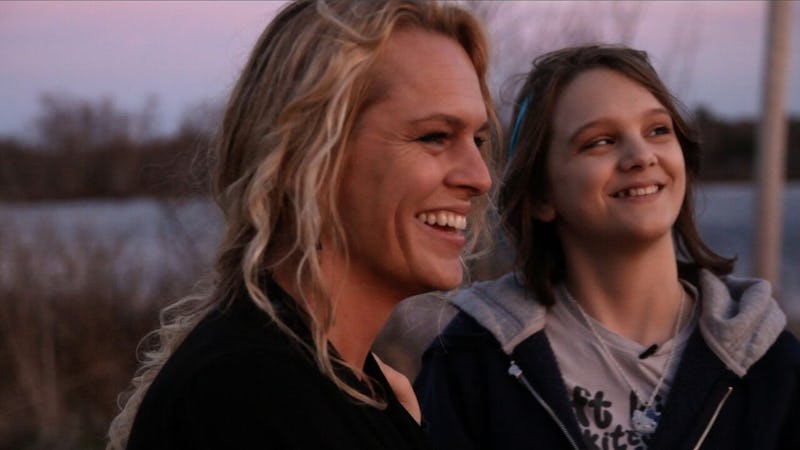 When director Garrett Zevgetis first set out to make a documentary at the famed Perkins School for the Blind, he didn't have a specific focus in mind; as he recalled to Independent Magazine in March, all he knew was that he wanted to find a story to tell that'd make for a powerful film. As it turns out, though the story found him, in the form of Michelle Smith, a bubbly, chatty Perkins student who walked right up to Zevgetis and introduced herself. Immediately, the director knew he had his movie; Smith's joyful spirit and bold personality, despite being legally blind and on the autism spectrum, captivated him, and the result of their meeting, the documentary Best and Most Beautiful Things , is one of the most affecting coming-of-age stories you'll see this year.
But it's far from your average tale about growing up. Best and Most Beautiful Things, in select theaters now, doesn't just capture the typical angst and quickly-changing moods that come with the final years of adolescence. Instead, it delves into the long-reaching effects of Smith's disability, exploring how her blindness and autism impact everything from her living situation (moving into her own apartment is a struggle) to her romantic relationships (she and her boyfriend join the BDSM community). It's an honest and surprising film, with seemingly no topic, particularly Smith's sexuality, off-limits. Smith's exploration into the BDSM world is treated with respect and openness, and as a result, Best and Most Beautiful Things is perhaps the most sex-positive coming-of-age story in years.
Smith tells me that she's as proud as can be to be involved in a movie that paints her sexuality, and those of others, as healthy and normal. "I would love it if more people were accepting of themselves and of others who have different sexualities," she says via phone. "I was actually really excited to be able to share that [part of myself]."
A self-identified feminist, Smith says that although she was "a little nervous" for the film to delve so deeply into her personal life (mostly because she wanted to make sure her friends in the BDSM community kept their privacy), she's happy that the movie can, hopefully, teach others that people with disabilities can, and do, have full, unique lives. "I definitely love the way that the film turned out," Smith says. "I hope that it will help people to understand the kind of stuff that people with disabilities go through, and just understand that they can be themselves, as well."
Best and Most Beautiful Things was a crowd-pleaser at its SXSW premiere, with its tagline, #HackNormal, a reminder to audiences that there's no one "right way" to grow up and explore adulthood. Since the film's premiere, Smith has appeared at screenings and events alongside the filmmakers to promote the doc and share what she describes as "my message of sex-positive feminism." Chatting with fans can be sweet, but awkward, she says; often, she has to remind people that she's "just Michelle," not anyone they have to be nervous about meeting.
And of course, it depends who she's talking to; Smith tells me how "frustrating" it can get when well-meaning people either dismiss her blindness and autism as flaws or view her differently because of them. But, as she explains in the documentary, she doesn't let it affect her own self-worth. "I know that people are going to think it's weird. But it's who I am," she says in the film. "Other people's ignorance should not be my burden to bear. I should be able to be myself." And as Best and Most Beautiful Things shows, that person is a true inspiration.
Images: Beacon Street