What Adult Stars Think Of Sexy Mainstream Movies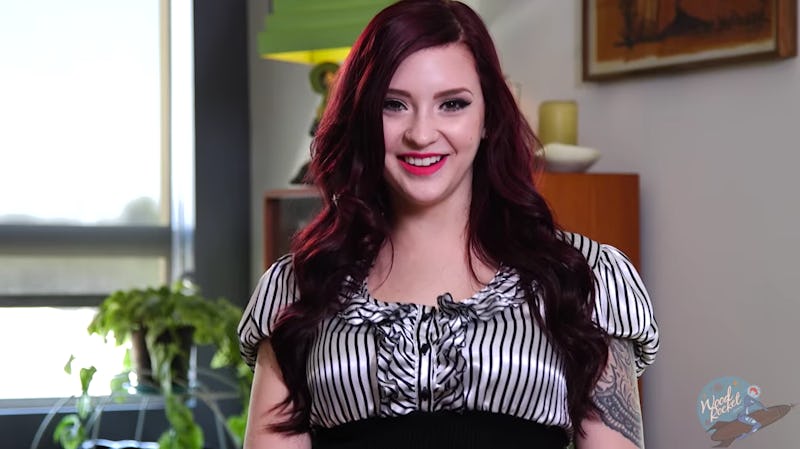 In the latest "Ask A Porn Star" short from WoodRocket, adult entertainers weigh in on the sexiest mainstream movies, revealing which PG-13 and R-rated scenes make them weak in the knees. Although no-holds-barred, live action sex is undoubtedly a turn on, leaving something to the imagination can sometimes be even hotter.
Of the many films ripe for self-pleasure (or date night) that folks tend to name drop, The Notebook, Black Swan, Wild Things, Blue Valentine, 9 1/2 Weeks and Mulholland Drive frequently make the cut. These films all have high octane passion in common, which is reflected in the wild orgies, queer sex scenes, erotic explorations, or intimate lovemaking that they boast. They are indeed sexy classics for a reason, particularly because even the most recent of these flicks was released in 2010.
Seven years later, Hollywood is still cranking out the hot and heavy action, and many current movies are doing so in fresh ways. Some seek to elevate women's pleasure in the process, while others put a new spin on classic affairs. Here are just a few of the mainstream movies both old and new that porn stars love for their sex factor:
1. The Expendables
Cindy Starfall loves the "rugged," "dirty," men who go wild "playing with their guns" in the action packed Expendables franchise. (Even though she barely understands what Sylvester Stallone is saying half the time.)
2. Cruel Intentions
Like so many of us who grew up in the late 90s, Star Nine gets off on the "coked up incest" offered in sexy teen drama Cruel Intentions. (To be fair, they were step-siblings, so it was totally legal.)
3. Eyes Wide Shut
As much as she dislikes the movie itself, Katie Morgan has "genuinely masturbated many times" to the infamous masked sex scene in Stanley Kubrick's final film.
4. Better Than Chocolate
Draven Star chose the 1999 lesbian romance Better Than Chocolate as her favorite mainstream erotic flick.
5. The Story of O
The 1975 film adaptation of kink lit triumph The Story of O "is probably the hottest movie I've seen," says Maxine X.
6. Star Wars
Star Wars episodes four, five and six are the steamiest to Leya Falcon, (who happens to have based her porn name on a galaxy far, far away) "because Darth Vader is f*cking sexy."
7. "I Just Watch Porn"
Not everyone is a fan of mainstream movies, including Amber Ivy, who prefers her sexy on screen action to be raw and real.
Images: WoodRocket/YouTube