The New Ivy Park Collection Slays All Day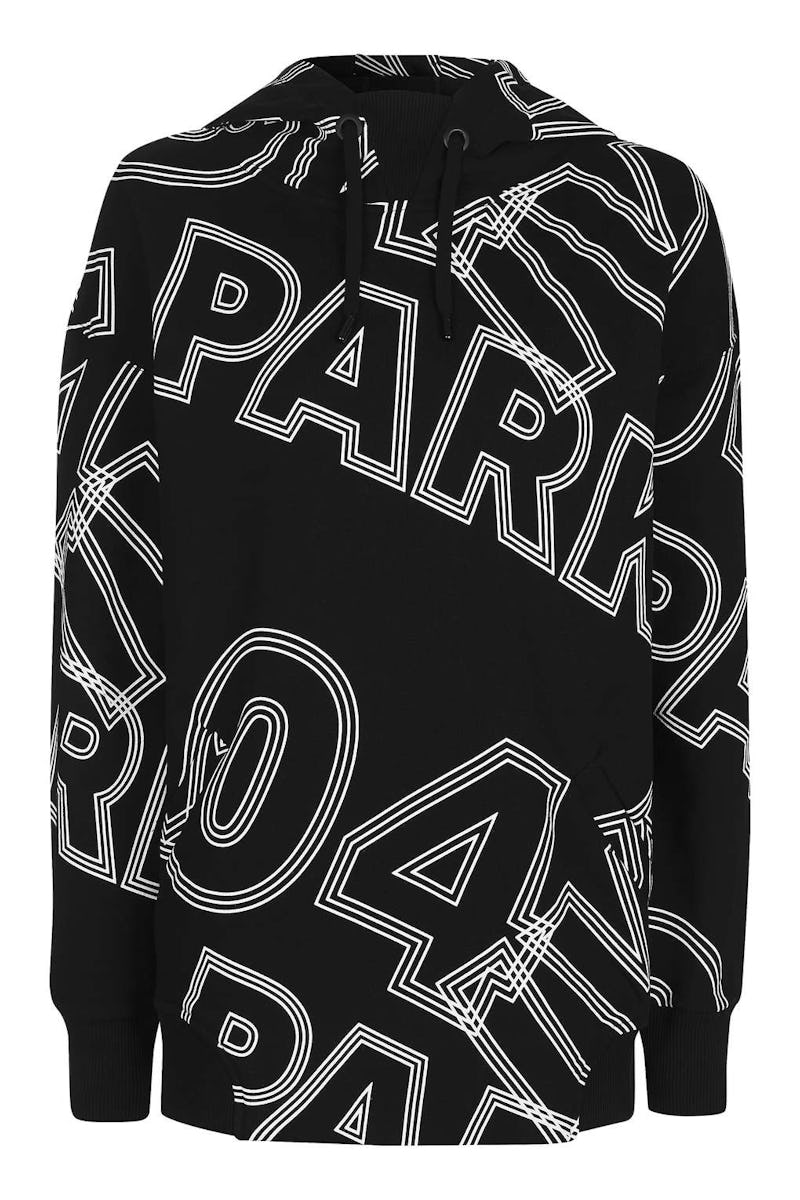 It's here. The latest Ivy Park collection for fall and winter has landed and there are plenty of new pieces and colors in the range. The new range boasts retro logo sweats, graphic silhouettes, and a new color palette, including monochrome and electric blue, per the email blast Topshop sent out on Dec. 6. The new Ivy Park offerings pretty much slay all day and Beyonce's athleisure brand keeps getting better and better, simply because it's totally wearable without sacrificing that element of fashion-forwardness.
Here are some of the best Ivy Park pieces that are currently available. Most of this apparel will pair perfectly with other items already in your closet and which can be elevated beyond "athleisure" depending on how and with what you style and wear them. These are not gym clothes that are merely acceptable to wear while grabbing coffee or running errands. These are pieces that can be dressed up or down, and that will never leave you appearing sloppy, despite being roomy. That's not easy to do, but Bey and Ivy Park make it look easy to make you look damn good.
Observe some of the most stylin' Ivy Park products in the latest collection. Once again, it's #ByeMoney.
Cold-Shoulder Rib Top, $62, Topshop.com
Show just the right touch of skin with this trendy, shoulder-baring silhouette. Remember, it's the look Taylor Swift rocked when she voted.
Oversized Denim Jumpsuit, $265, Topshop.com
This one-piece is roomy and sinched at the waist. It's urban cool at its best and it boasts a hood.
Broken Logo Oversized Hoodie, $90, Topshop.com
Baggy is a trend that doesn't look to be going out of style any time soon.
See what I said previously about baggy remaining "in." It just is! There are also tons of leggings, which are a hero product for the collection, joggers, socks, sports bras, hoodies, and more.
Update: A previous version of this article attributed these pieces to the Resort '16 collection. We regret this error.
Images: Courtesy of Topshop (3); Ivy Park/Instagram (1)