'Summer House' Could Be Another Bravo Hit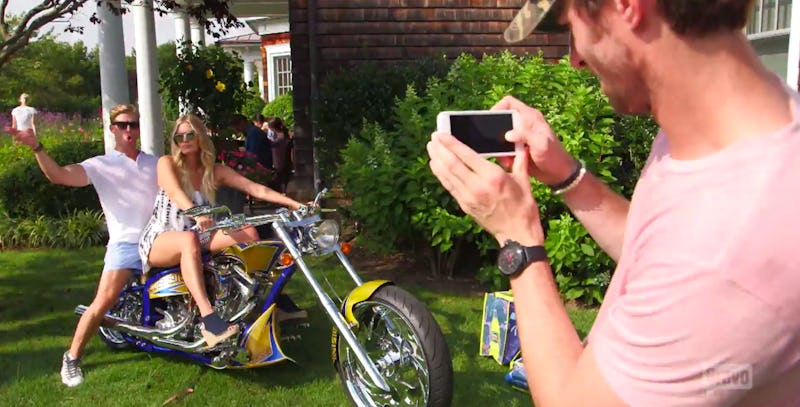 Do you already need a break from the unrelenting, frigid season that is winter? Well, as of next January, Bravo will have you covered. This week, the network shared trailer for Summer House, a forthcoming reality series, and based on the clip, it looks like this reality series will bring the heat. The premise: nine friends spend their summer vacation in a Montauk mansion. Plenty of hot tub mayhem, Slip 'N Slide mayhem, broken bed mayhem, party bus mayhem, and pool chair mayhem ensues. Oh, and I almost forgot (just kidding, of course I did not almost forget about this): legendary Bravolebrity and Vanderpump Rules icon Stassi Schroeder will be in at least one scene. You can watch the NSFW trailer here.
No, your eyes do not deceive you: at some point during the first season of Summer House, Nastassia Bianca Schroeder will sip white wine in a Jacuzzi. What a gift to us all. Now, this particular cameo isn't exactly the Pump Rules crossover of my dreams (if you think I want the entire Pump Rules cast to charter a yacht on the next season of Below Deck, your hunch could not be more correct), I'm still fired up about it. I mean, you really can never go wrong with a Schroeds appearance.
Also? I'm a big fan of a reality show that involves putting a bunch of adults under one roof for an extended amount of time. It's sort of like The Real World, but if The Real World was about a group of wildly rich non-strangers who were picked to live in a sprawling vacation home and have their lives taped. Nothing like sharing a living space with your pals to really put the bonds of your friendships to the test. Needless to say, I will most certainly be tuning in when Summer House premieres on Jan. 16.
Images: Bravo; chrisevansfanblog/tumblr