NYX Cosmetics' Latest Foundation Is A Must-Buy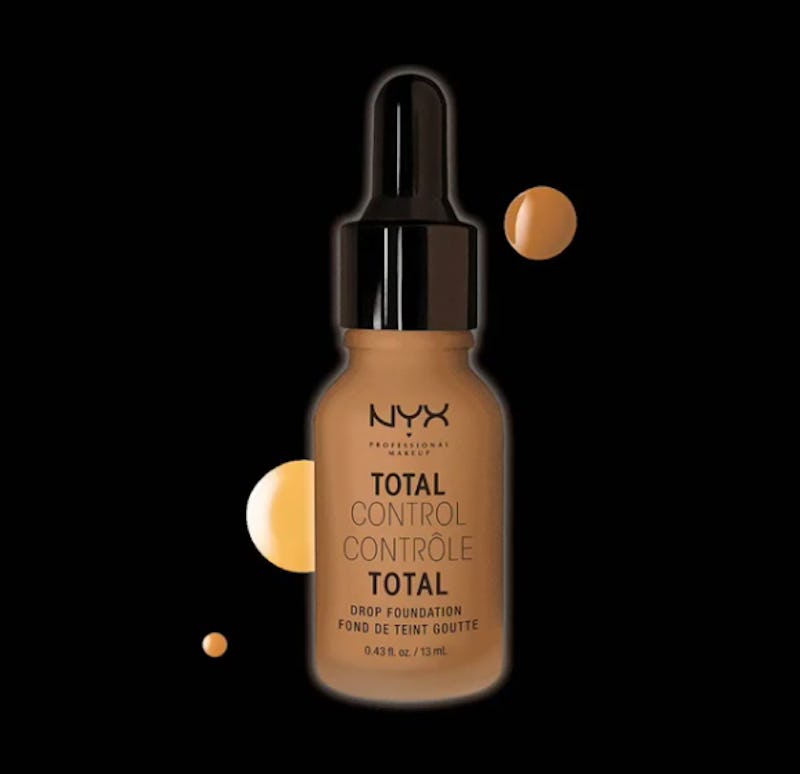 Coverage is very serious business, so when it comes to picking a foundation, you need one that gets it just right. And it's about way more than just finding your perfect shade, too. You also have to consider what type of coverage you're looking for (light, medium, full) as well as searching for products that won't do more harm than good, as far as clogging pores and weighing you down. So, when does NYX Cosmetics' Total Control Drop Foundation come out? The search for your go-to foundation ends here.
Not only does the dropper applicator allow you to control how much product you use (cause you don't want to waste any!) it also allows you to build your makeup. Start with just a drop or two and layer for the desired effect from there. Joyce Kim, NYX Cosmetics' Vice President of Product Development told Refinery29, "The formula is super-lightweight, but packed full of pigment, so a little can go a long way."
The fact that this retails for only $14 makes it even better! Not only can you apply the "just a dab will do" method when using this, but it also won't cost you an arm and a leg to replace the bottle when you do finally run out. So, get ready to shop this new beauty item — in 24 different shades — as soon as it hits the NYX Cosmetics website on Dec. 28.
Say hello to your new best friend.
Because this really seems like the kind of thing that will be there for you in times of need.
With 24 different shades to choose from, there's no way this could let you down.
Mineral Stick Foundation, $10, NYX Cosmetics
If the latest from the brand is anywhere near as good as their other easy-to-apply items, then you're definitely in for a treat.
You need a foundation that's got you covered, no matter what. So, get ready to add this item to your collection as soon as it arrives!
Images: nyxcosmetics/Instagram (1); Courtesy NYX Cosmetics (1)