Christmas Quotes To Share On Facebook In 2016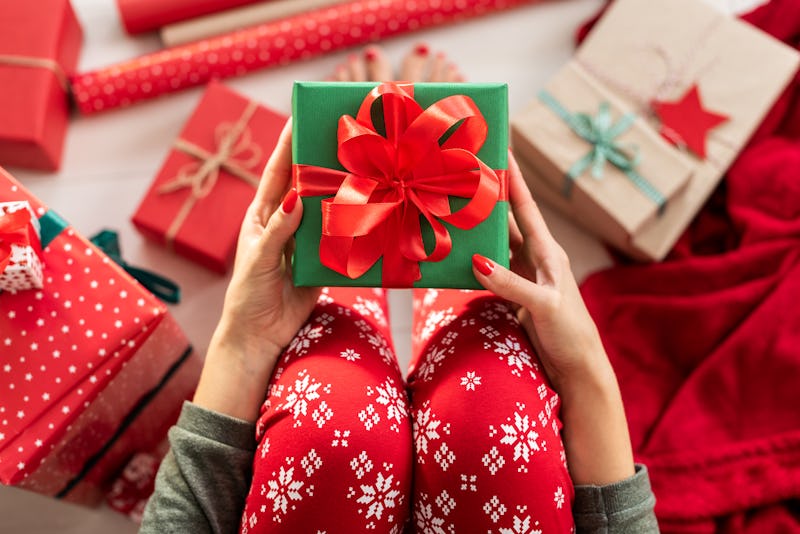 Andrea Obzerova / 500px/500Px Plus/Getty Images
Want to spread some holiday cheer this Christmas season? Well, these 13 Christmas quotes to share on Facebook in 2016 are the perfect way to go about that. Of course, giving aways gifts and baking cookies for your friends and family is a great way to do that as well, but by sharing a quote on Facebook you not only affect your close social circle, but your entire social circle. Think big this year, you guys.
These Christmas quotes steer clear of the superficialities of the holiday and instead focus in on the love. While you might not think much of posting a thoughtful Christmas quote, you never know who may just need to read it. With all the commercial and external pressures of Christmas, it can end up being an overwhelming season for many people, and these quotes help to bring everything back to the basics.
So get on Facebook this Christmas season and share some encouraging words with your digital friends. Whether you want to caption a photo with a quote, tag some friends in your post, or simply let it stand all on its own, you can't wrong. So long as you're sharing the love, you're brightening up somebody's day, guaranteed.
1. "Don't let the past steal your present. This is the message of Christmas: We are never alone." — Taylor Caldwall
2. "Christmas is a tonic for our souls. It moves us to think of others rather than of ourselves. It directs our thoughts to giving." — B.C. Forbes
3. "Christmas... is not an external event at all, but a piece of one's home that one carries in one's heart." — Freya Stark
4. "Christmas is doing a little something extra for someone." — Charles M. Schulz
5. "Christmas is far and away my favorite holiday. I love everything about it, from the event that inspired it, hoping for a white one, to wrapping presents. But mostly I love having family and friends gathered, and sharing traditions." — Ellen Hopkins
6. "It is a fine seasoning for joy to think of those we love." — Moliere
7. "One of the most glorious messes in the world is the mess created in the living room on Christmas day. Don't clean it up too quickly." — Andy Rooney
8. "As we give presents at Christmas, we need to recognize that sharing our time and ourselves is such an important part of giving." — Gordon B. Hinckley
9. "I love the excitement, the childlike spirit of innocence and just about everything that goes along with Christmas." —Hillary Scott
10. "Christmas and the holidays are the season of giving. It's a time when people are more kind and open-hearted." — Gisele Bundchen
11. "Christmas is a season for kindling the fire for hospitality in the hall, the genial flame of charity in the heart." — Washington Irving
12. "A lovely thing about Christmas is that it's compulsory, like a thunderstorm, and we all go through it together." — Garrison Keillor
Images: Andrea Obzerova / 500px/500Px Plus/Getty Images; Giphy