Female-Fronted TV Killed it at the Peabody Awards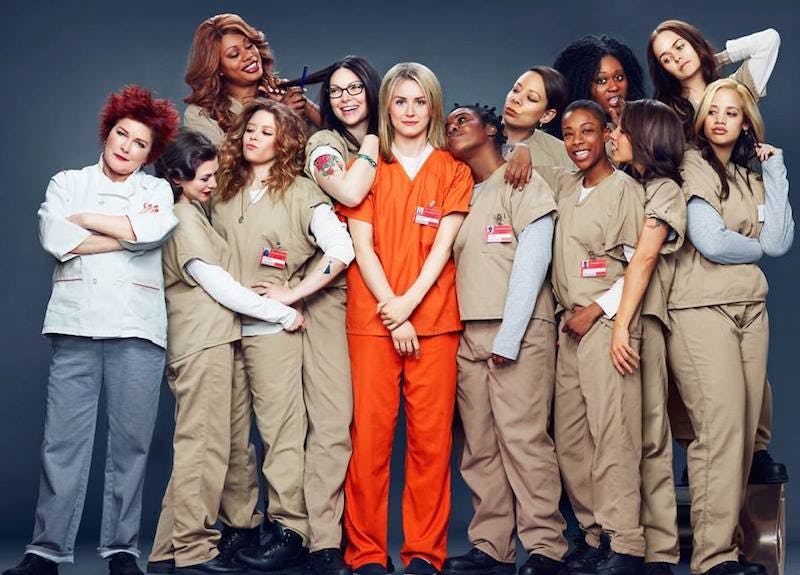 The highly prestigious and Pulitzer Prize-esque Peabody Award winners were announced on Wednesday, and we've gotta say, the women of television did quite alright for themselves! Several female-fronted favorites, including Orange is the New Black, Scandal, and Orphan Black managed to nab award winner slots right alongside series like Breaking Bad and House of Cards. Which is to say, hey LADIES: we're kinda killing it on TV right now.
The awards, handed out to 25 - 35 winners annually from a competitive pool of over 1,000 entries, are said to reflect the excellence in quality over a series' popularity or commercial success, giving ample appreciation whether a show has 10,000 or 10 million viewers under their belt. (You can check out the complete list of winners — including documentaries, films and news coverage — over on PeabodyAwards.com.) Sure, there's a lot of good stuff on this list — Broadchurch, Anthony Bourdain Parts Unknown, Key & Peele, The Invisible War just to name a few — But we're most excited for the accolades heaped on the aforementioned series, so we've compiled them for your reading pleasure, below.
Scandal — Loosely based on the exploits of a real Washington, D.C. "fixer," turbocharged by Kerry Washington's star turn, Scandal is part West Wing and part Dynasty, an exaggerated, outrageous, fun-house reflection of the real-life political shenanigans we've come to loathe and jeer.
Orange Is the New Black — Orange Is the New Black turns a notorious drive-in genre – women behind bars – into a complex, riveting character study rich in insights about femininity, race, power, and the politics, inside and outside prison walls, of mass incarceration.
Orphan Black — It's all about cloning, but Orphan Black is one of a kind – a super-charged, stylized sci-fi action serial that ponders identity, humanity, bioethics and genetic research when it occasionally stops for breath. Tatiana Maslany is a marvel in the title role.
Image: Netflix