14 Holiday Quotes To Put You In The Giving Spirit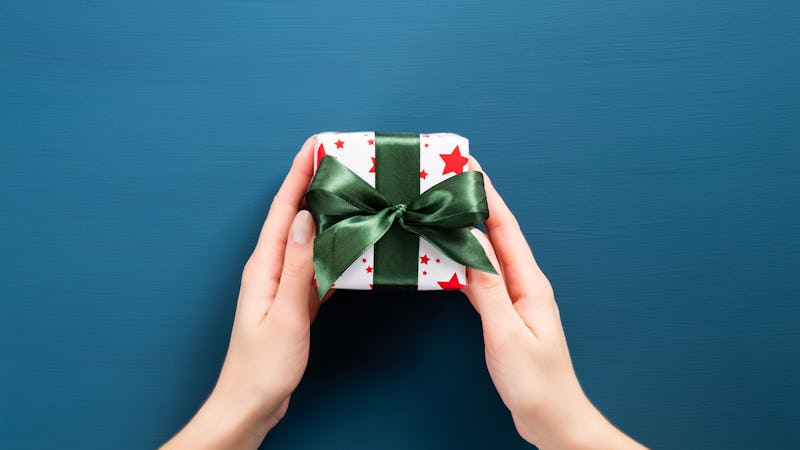 Viktar Savanevich / EyeEm/EyeEm/Getty Images
What's the first thing you think of when you pondering the Christmas season? As these 14 holiday quotes about giving for 2016 make clear, the holidays have nothing to do with making a Christmas list and getting what you want from it. Oh no, Christmas season is about giving, and there's really nothing more wonderful than that. Don't believe me? Make sure you read through these with a careful eye.
If you've ever given a gift to somebody you care about, then you know just how good it feels. Sometimes we have to sacrifice so that we can give to others, but you know what? It is always worth it. As these 14 quotes about giving express, the act of giving a gift (be it something physical, our time, or our money) is a source of life and energy for humans. As one of the below authors puts it, it's a "tonic for our souls." And he's right!
So often we put ourselves first in life, and while it's vital to know yourself and to love yourself, putting others' needs before our own can help to change the world. In giving to others, you will walk away feeling as if you yourself have received a gift. What a paradox, right?
1. "Christmas is the spirit of giving without a thought of getting. It is happiness because we see joy in people. It is forgetting self and finding time for others. It is discarding the meaningless and stressing the true values." — Thomas S. Monson
2. "Christmas is a tonic for our souls. It moves us to think of others rather than of ourselves. It directs our thoughts to giving." — B.C. Forbes
3. "I don't think you ever stop giving. I really don't. I think it's an ongoing process. And it's not just about being able to write a check. It's being able to touch somebody's life." — Oprah Winfrey
4. "Remember that the happiest people are not those getting more, but those giving more." — H. Jackson Brown Jr.
5. "Happiness... consists in giving, and in serving others." — Henry Drummond
6. "Christmas and the holidays are the season of giving. It's a time when people are more kind and open-hearted." — Gisele Bundchen
7. "Giving opens the way for receiving." — Florence Scovel Shinn
8. "Since you get more joy out of giving joy to others, you should put a good deal of thought into the happiness that you are able to give." — Eleanor Roosevelt
9. "Generosity is giving more than you can, and pride is taking less than you need." — Khalil Gibran
10. "To give and then not feel that one has given is the very best of all ways of giving." — Max Beerbohm
11. "I knew everything and received everything. But real happiness, is giving." — Alain Delon
12. "As we give presents at Christmas, we need to recognize that sharing our time and ourselves is such an important part of giving." — Gordon B. Hinckley
13. "No one has ever become poor by giving." — Anne Frank
14. "We must give more in order to get more. It is the generous giving of ourselves that produces the generous harvest." — Orison Swett Marden
Images: Getty Images (5)