This Is The Pantone 2017 Color Of The Year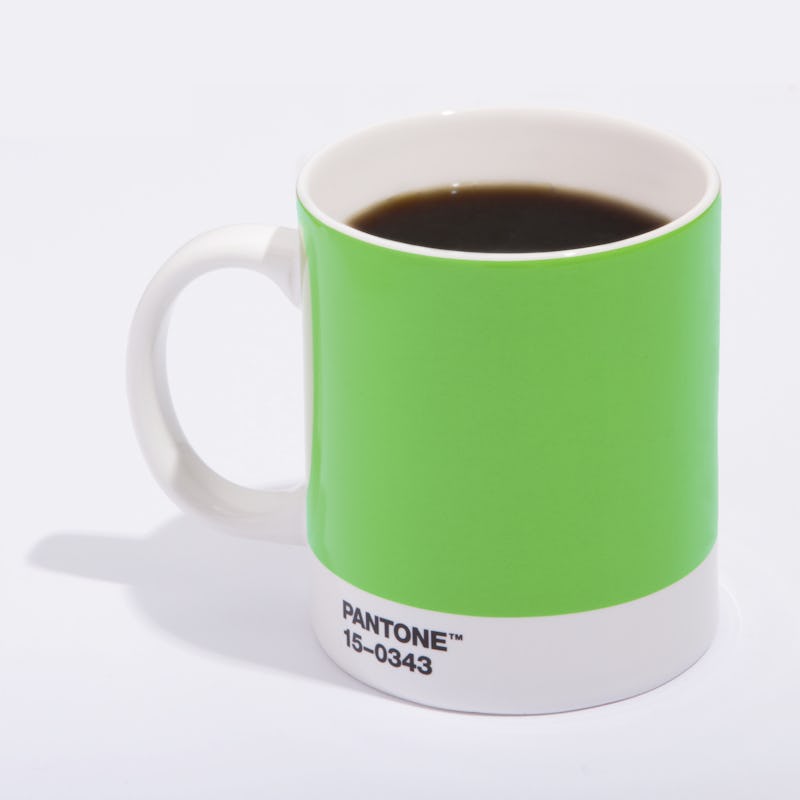 Pantone announced their 2017 Color of the Year on Thursday, and while there's mixed reviews on how much they nail it yearly, 2017's is very appropriate for the moment. In a fitting end to the year of 2016, Pantone's chosen color for next year is full of hope. What is the Pantone 2017 Color of the Year? It'll make you smile, probably.
Based on "the essence of what we see taking place in our culture during a specific moment in time," according to the press release, Pantone chose PANTONE 15-0343 Greenery, as the Color of the Year for 2017. It's a bright and happy grass green. In their announcement, Pantone described Greenery as "a fresh and zesty yellow-green shade symbolic of new beginnings, evoking the first days of spring when nature's greens revive, restore, and renew. Illustrative of flourishing foliage and the lushness of the great outdoors, the fortifying attributes of Greenery signals individuals to take a deep breath, oxygenate and reinvigorate."
Basically, never mind all that (2016) it's time to move onward and upward, with PANTONE 15-0343 Greenery as our guide. In comparison to Pantone's 2016 colors, Rose Quartz and Serenity, it's definitely a kickier choice. And while it's debatable whether Rose Quartz and Serenity accurately described 2016, Pantone, at least, is betting that Greenery will be on the money.
Pantone wrote that "Greenery provides us with the hope we collectively yearn for amid a complex social and political landscape, and symbolizes the reconnection we seek with nature, one another and a larger purpose." On the consumer side, they cited the merge of fashion and tech coming down the pipeline, saying that as "nature's neutral," the pick is "a prominent color for wearables and activewear."
As for whether the color will function as visual inspiration, some people think we definitely need it.
And if a color can spark those feelings, all the better.
With most agreeing a fresh start can be good.
Who's ever said no to a new beginning?
Especially when it comes with such a perky hue.
Image: Courtesy of Pantone.