Too Faced Just Launched A Chocolate Brow Product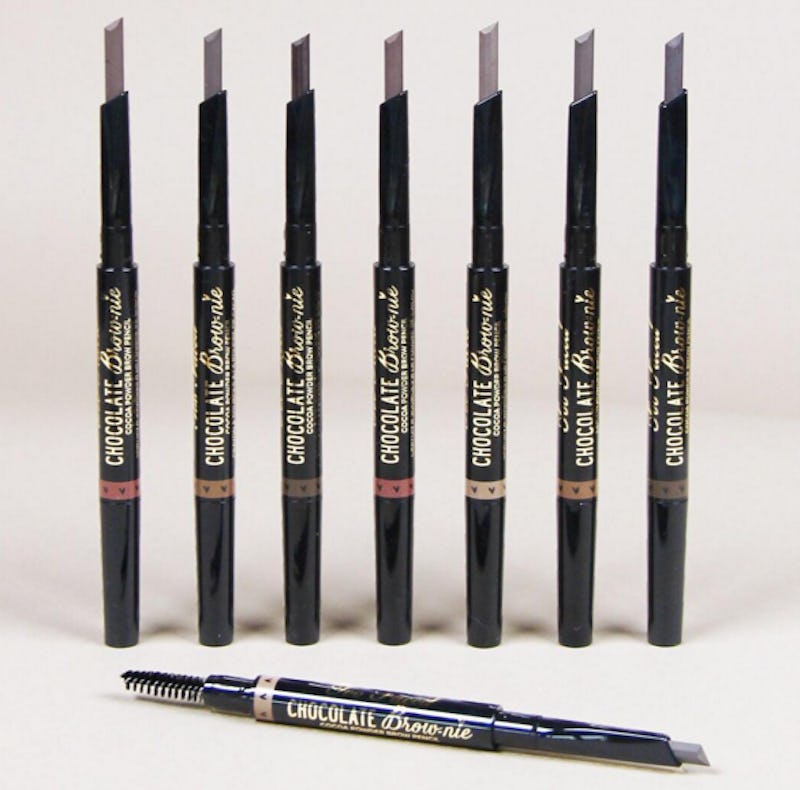 When Too Faced launches another great-smelling beauty product, you're going to want to add it to your collection as soon as possible. They've already got everything you need to be smelling and looking amazing this holiday season. If you thought the brand just could get any better, you were mistaken. Because now there's a new product to get your brows scented to perfection. Find out where to buy Too Faced's Chocolate Brow-nie Cocoa Brow Pencil to complete your delicious beauty look.
You can sweep rich pigment and an amazing scent across your lids with the Too Faced chocolate palettes and get cocoa color on your cheeks with their Chocolate Soleil Bronzer. Now, feel free to complete your routine by adding chocolate goodness to your brow line, too. The new pencil comes in four different shades and is available to shop at HSN.
It retails for $23 and comes with a colored pencil and brush all in one tool. So, this is what you need to shop for fragranced brows on-fleek. The cocoa powder will not only condition your hairs, it will also give you long-lasting color, up to 12 hours, in fact, according to the HSN website. Get to shopping because there's no way you'd want to leave this out of your stocking!
How could you say no to brownie-inspired beauty?
Too Faced Chocolate Brow-nie Cocoa Brow Pencil, $23, HSN
A product that can add a yummy scent, shade your brow line and brush hairs into place? Man, this baby really does it all!
Shades range from Taupe to Deep Brown, so there's bound to be a color to suit you.
This is truly scrumptious.
Plus, it'll appease your sweet tooth and makeup addiction, all at once!
Get your batch full of Chocolate Brow-nies online at HSN now!
Images: toofacedcosmetics/Instagram (1); Courtesy HSN (2)