The Best Nutcracker-Inspired Makeup Tutorials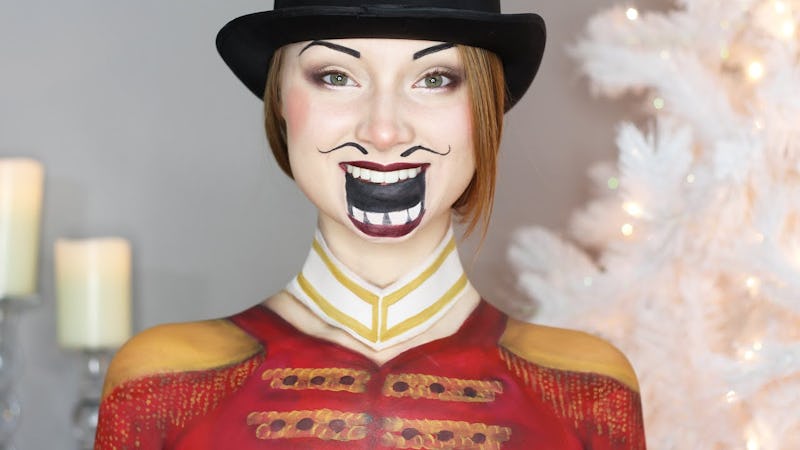 Confession: I'm obsessed with The Nutcracker. No really — like full-blown super fan status when it comes to wooden toy soldiers, dancing marzipans, Sugar Plum Fairies, and Christmas trees that grow in size set to the sounds of Tchaikovsky. When I was younger I went to an audition thinking I had the part of Clara in the bag and walked out as a mouse, but that's OK because I slayed that role.
Mostly I just liked hanging out in the wings when the real dancers were getting ready and watching them apply massive amounts of blush, layers upon layers of mascara, glitter, gloss, shadows, and polishes. You name it, it went on their face. Seriously, pageant queens have nothing on ballerinas' glam process.
So, when MAC released a holiday makeup collection inspired by George Balanchine's famous ballet, I obviously lost my sh!t. Just take a look at these bright lipsticks, gorgeous pigments, and magical dusting powders:
Nutcracker Sweet Pink Lipstick Kit
$35, maccosmetics.com
Nutcracker Sweet Bronze Pigments and Glitter Kit
$35, maccosmetics.com
Magic Dust Powder in Nutcracker Sweet
$28, maccosmetics.com
I want all of these things wrapped up in pretty little packages tied with a string this holiday season, but scrolling through this collection also sent me into a deep YouTube spiral where I discovered lots of people share my love for The Nutcracker. So many makeup tutorials! Whether you're trying them out for Halloween, or just 'cause, there's everything from the classic toy soldier look to the HBIC — the Sugar Plum Fairy. Here are a few of my favorites:
1. Made U Look By Lex
Made U Look by Lex's version is classic Nutcracker with rosy cheeks and a mouth that could crush a walnut or 10.
2. Petrilude
Petrilude's dramatic style also includes an awesome wig and hat.
3. Kathryn Morgan
Kathryn Morgan's Snowflake tutorial uses icy grays and blues for the ultimate winter wonderland look.
4. Jordan Hanz
Jordan Hanz's version is crazy cool with painted eyelids and a detailed design.
5. Tamang Phan
And Tamang Phan's Sugar Plum Fairy is basically every little girl's princess dream come to life.
Happy holidays!
Images courtesy of MAC