The Wait For 'La La Land' Is Almost Over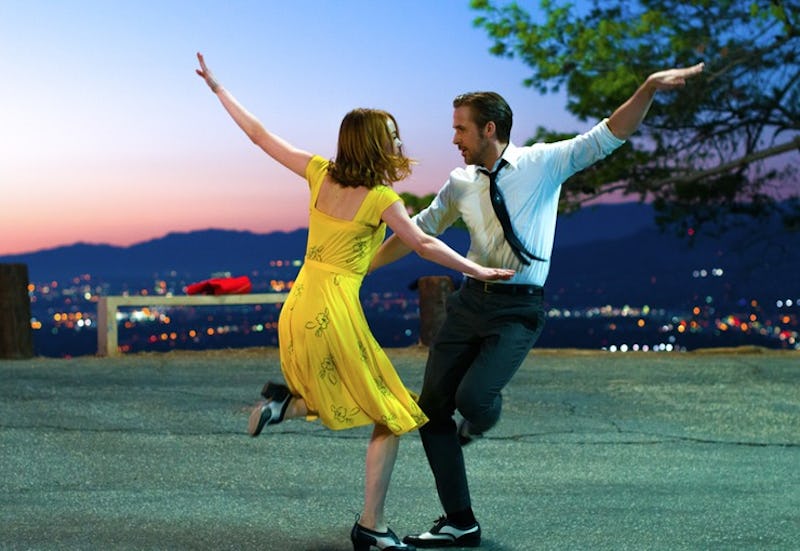 By now, surely, you've seen the glittering trailers for Damien Chazelle's La La Land, the modern musical about Making It in the city of angels, starring Emma Stone and Ryan Gosling. It's also an Oscar darling, and after the festival circuit and adoring reviews the film has already secured its place in the Best Picture category, for sure. But when and where can the masses watch La La Land and be enchanted by the romantic, swoon-worthy musical that makes you want to dream? La La Land hits theaters in select cities on Dec. 9 and everywhere on Dec. 16.
Apologies to everyone who wants to stream it, but it's a film more suited to the big screen, anyway. Of course, if you're lucky enough to be in one of those "select cities," you can be abuzz with the movie's romance and music a whole week before everyone else. There are quite a few cities that are a part of the limited release, including San Francisco, Austin, New York, Chicago, Miami, and, of course, Los Angeles.
Don't despair, though, if you're really dying to see this film and have to wait until Dec. 16. Since the film is officially in theaters now, the score and the soundtrack have been released. You can listen to them on Spotify and float around your own "City Of Stars," although perhaps try to refrain from pulling random strangers into a dance with you. That kind of thing only works for Ryan Gosling.
There are also quite a few clips, trailers, and featurettes on the La La Land official website that prove beyond a doubt the chemistry between Stone and Gosling. Let these tide you over until you can catch the technicolor dream on screen.
Images: Summit Entertainment