7 Books to Give for Secret Santa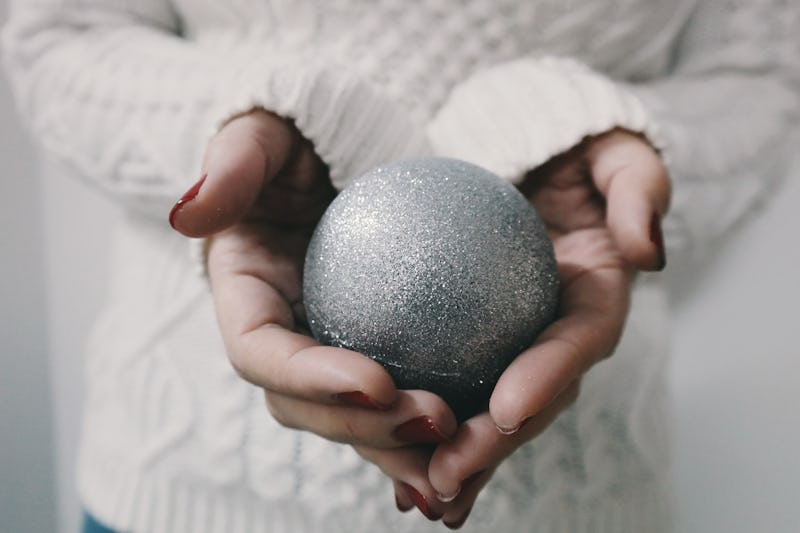 Secret Santa is the perfect excuse to give someone a book they'll love, because us readers know that books make the best gifts. They're super easy to wrap, they always have a personal touch, and you can definitely find a good book within the price limit. Besides, who doesn't get excited about getting something new to read over the holidays?
I love Secret Santa because I love the challenge of finding a gift for someone I may not know very well. You may be worried about choosing a present for someone whose likes and dislikes you don't know, but I promise each of these books would make a great gift for anybody. But here's another piece of Secret Santa advice: give a person a book that you personally love. It will mean so much more to them, and it will give them a little bit of a clue as to who their Santa is. Maybe it'll bring you closer than ever before!
Whether you're celebrating with your office, your classmates, or even just a group of friends, these books will make the perfect present for any Secret Santa gift exchange.
This gorgeous book of original short stories is a great choice for those who celebrate Christmas. Author Jennette Winterson writes a holiday story every year, and in this book she's compiled her favorites.
This graphic novel (based off of Andersen's popular web comic) brings hilarious light to all the hazards of being an adult, from work life to dating.
This book/journal will brighten anyone's day. Filled with positive ways to encourage yourself, unwind, and explore. Great for study breaks!
This fun graphic novel follows The Lumberjanes, a cabin of campers at Miss Qiunzilla Thiskwin Penniquiqul Thistle Crumpet's camp for hard-core lady-types. Filled with crazy obstacles, girl power, and tons of teamwork, this is a great way to say, "I've got your back."
Buying for a boss is tricky, because you want to get them something nice but not suggestive of anything. This beautiful collection is a great choice, filled with exquisite, fairy tale-esque short stories. Each one of these pieces feels like a gift.
Did you draw that person who always brings the most decadent lunches, or who is always waxing poetic about their next meal? This cookbook by Chrissy Teigen is the recipe collection of the season, featuring delicious treats alongside Teigen's vibrant personality.
Whether it's a friend or co-worker, we all know someone who just loves a good romance, and this festive book is a great gift for them. This cute collection features short stories from fabulous YA authors that will make anyone's heart melt.
Images: Birgitte Tohm/Unsplash