Make Your Kylie Cosmetics Pop-Up Shopping Quick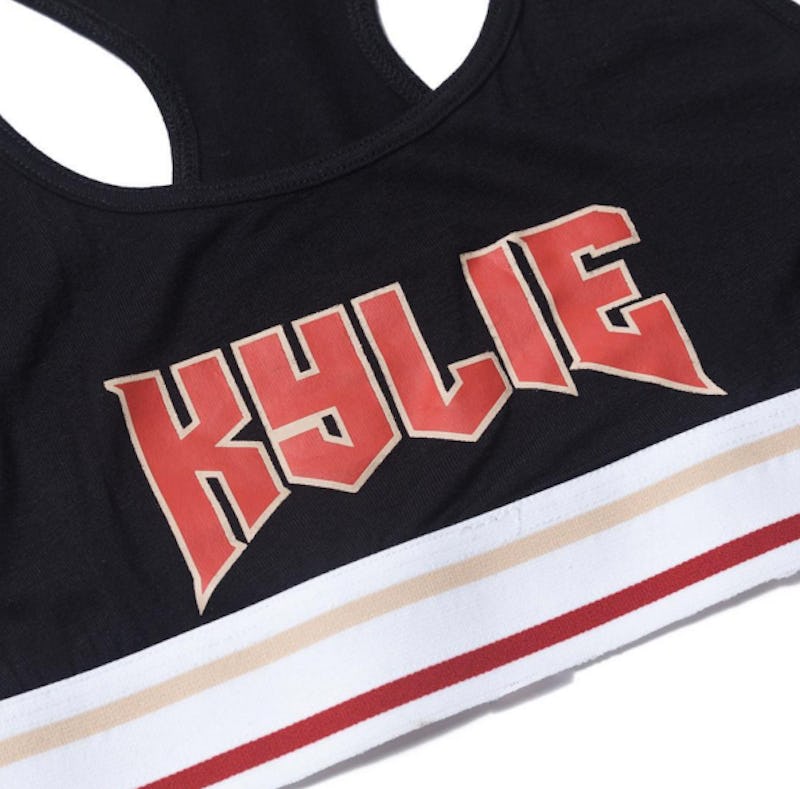 As you can imagine, the first-ever Kylie Cosmetics Pop-Up Shop is absolute insanity. I mean, people have been lined up for hours just waiting for their chance to go inside. But, when you reach the front of the line there's one important thing you need to know. Is there a time limit for shopping at the Kylie Cosmetics Pop-Up Shop? You won't be able to practically move into this store location like you were hoping to do!
Don't waste too much time taking photos and posting to Snapchat once you're inside. Oh no, you've got to get some serious buying done, and you don't have much time to do it. Bustle editor Sara Tan heard the news first-hand. You only have 15 minutes to be in the store and you get 10 extra minutes to checkout. So, you better soak in as much as you can in the 25 minutes you're given.
The Westfield Topanga Mall website confirms the time limit. According to their official web page, "Only a limited number of shoppers will be allowed in the store at a time, and each group will be given a set time allotment for browsing and making purchases in the shop." Then, if you'd like the chance for round two, well, you've got to head to the back of the line!
This is a major event.
So, it's no wonder all of these people are dying to be apart of it. The whole time limit thing seems unfortunate for everyone who's had to wait in line, but I think it's just Jenner's way of trying to be fair to everyone.
Getting to cop the Kylie Jenner Merch early is a pretty big deal, after all.
Besides, any time spent in the temporary store location is better than no time at all, right?
There are so many people dying to be there right now.
You should consider yourself lucky if you got to be apart of this moment!
Images: thekylieshop/Instagram (1)