Twitter Is Obsessed With Jimmy Gibbler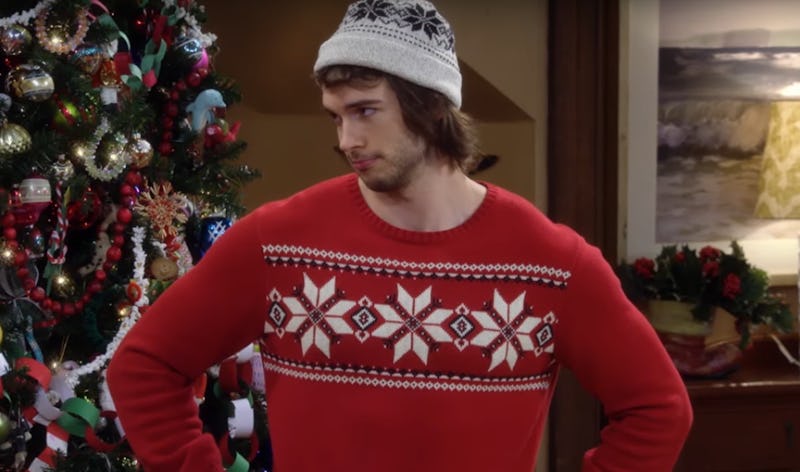 OK, there are some pressing Fuller House Season 2 issues that need addressing, people. For one thing, Kimmy's brother, Jimmy Gibbler, is a total babe. I say that with the utmost confidence despite initially feeling as weird about the attraction as Stephanie did, because despite his Gibbler-ness, he's charming and endearing and all kinds of cute. And, it seems that the internet would agree. Twitter is totally obsessed with Jimmy Gibbler and it makes sense. Jimmy is perfect.
I'll be honest. It took me quite a long time to warm up to Full House's Kimmy Gibbler. Like Danny Tanner, I couldn't quite see the redeeming qualities that DJ found within her very best pal. But I did find them eventually, and Fuller House has made me love her all the more. So, when the show introduced Jimmy, I did not expect to fall as irrevocably and deeply in love with him as I did. But, alas, here we are.
In Kimmy's defense, the likability factor probably has to do with the show tampering down Jimmy's annoying traits and giving him a maturity and depth as an adult character that Kimmy wasn't afforded in her youth. All's well that ends well though, right? Right. Jimmy has moves (sorta?), he's totally sweet and family oriented, he'd do just about anything for Stephanie, and he's objectively really, really, ridiculously good looking. What's not to love?
Here is proof that the internet is obsessed with Jimmy Gibbler, because we all have good reason to be.
Some People Are In Love With Him
See? You are not alone in your feelings.
Like Really, Really Crushing On Him
I feel this, I really do.
Others Like Him So Much, They're Willing To Overlook Continuity Issues
Continuity? What's that?!
While Others Totally Identify With Him
A love of a different kind.
These People Credit Him With Making Season 2
I'd have to agree, internet strangers. I'd have to agree.
He's Become A Standard To Which All Other Fuller House Men Are Compared
He's set a precedent. A Gibbler has set a precedent.
This Person Sums It Up Pretty Well, Though
It's like they've channeled Danny Tanner's nerdiness with Uncle Jesse's charisma. A winning combination.
In summary, Twitter has dubbed Jimmy Gibbler as bae.
Images: Netflix US & Canada/YouTube