'My Life As A Zucchini' Snags A Golden Globes Nom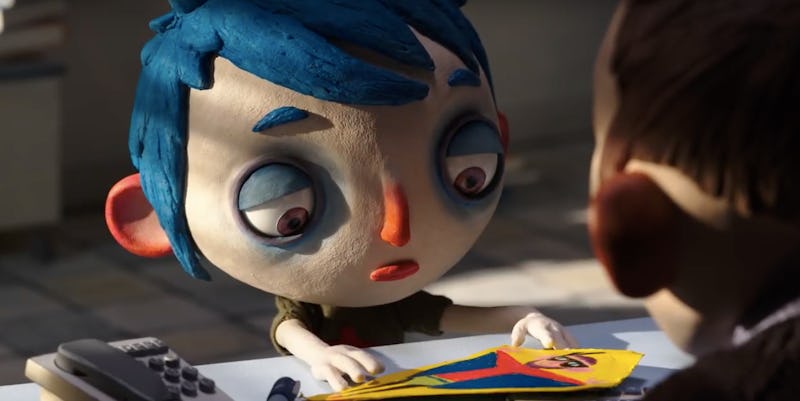 Awards season has officially gotten underway as the first round of nominations for the 2017 Golden Globes was announced early Monday morning. Among the first round of categories announced was Best Animated Feature Film. The line-up included some of the usual suspects — Moana, Zooptopia, and Kubo and the Two Strings — but noticeably absent was the hit Pixar film Finding Dory. The surprise nomination that ended up snagging the ostensible Pixar spot was French import My Life as a Zucchini — but what exactly is this film all about? And was it really good enough to steal the spotlight from Finding Dory?
Pixar typically lands a spot in this category, so it was a bit of a big deal that Finding Dory was snubbed. If you recall, at the last Golden Globes Inside Out and The Good Dinosaur were both up for the Best Animated Feature Film award ( Inside Out ultimately won the award). But, to be honest, the answer to my question is: Yes. My Life as a Zucchini (or, My Life as a Courgette, for European audiences) was a hit as festivals earlier in 2016, and it looks like it could be a perfect replacement for the typical Pixar nomination.
My Life as a Zucchini is sure to keep new audiences just as enthralled as those who have come to love it throughout 2016. Told through the eyes of a 9-year-old boy, My Life as A Zucchini tracks Courgette's journey through the foster care system after the death of his alcoholic mother. Courgette ends up in a group home with other young orphans, and, while his new life is initially a tough adjustment, he starts to learn how to trust and love once more.
The film is whimsical is its realization, with bright colors and clay animation-esque characters, so it'll be sure to garner the proper attention as we get nearer to awards season.
For those looking for a Pixar-level emotional gut-punch, My Life as a Zucchini will ultimately fulfill that need. While it's a total surprise in the Golden Globes, it can only mean good things to come for the film itself.
Image: UniFrance/YouTube