15 Cut Crease Makeup Tutorials That Mix It Up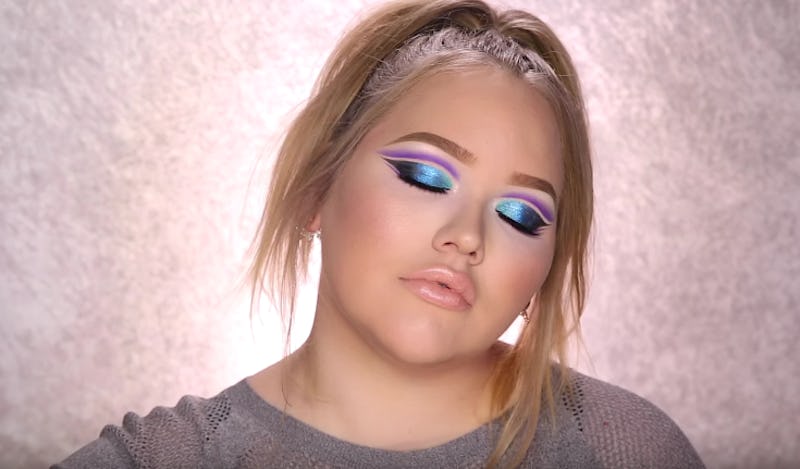 If you're a seasoned beauty maven, the cut crease might be one of the staple looks in your repertoire. Finding new spins on classics like this is just as fun as learning a new technique — not to mention the fact that discovering different ways to do a cut crease is a great way to mix up your makeup.
This list isn't just about technique, but also the totally different effects you can achieve with a cut crease by using less conventional colors, brushes and products. From super famous YouTube stars like NikkieTutorials to some users you may not have heard of, there are videos that could have you covered for an entire holiday season's worth of makeup looks.
There are easy tutorials that the most beginner-y of beginners can follow —and even tips and tricks that make the overall cut crease experience so much easier for a novice. That said, experienced makeup lovers can find some inspiration here, too: There's more than a few tutorials that you can sink your teeth into.
All in all, if you're interested in perfecting the cut crease look (and then expanding on it to truly slay the game), you've come to the right place. Let these makeup gurus guide you into finding the ultimate cut crease for your lids.
1. Smoky Cut Crease
Combine the old classic smoky eye with a cut crease for a timeless look.
2. Soft Cut Crease
A more toned down version of the cut crease, which makes it a lot more wearable for the day to day.
3. Dramatic Purple Cut Crease
An intense look for anyone who just loves dramatic makeup.
4. Glitter Cut Crease
Using glitter to define that cut crease is such an inspired idea.
5. Neutral Cut Crease
This t is with you every step of the way to be sure you get this look down pat.
6. Dramatic Cut Crease
Because everyone loves a little bit of drama in their life — especially when it comes to your face.
7. Double Cut Crease
Why have one when you can have two? This tutorial copies an amazing Zendaya look, so you can pretend you're the star of your own bathroom.
8. Holographic Cut Crease
Done entirely with drugstore makeup, Bella Fiori proves you don't need high end products to have great makeup.
9. Everyday Cut Crease
A versatile look that you can wear to work or school, this cut crease is all about the subtlety.
10. Yellow Cut Crease
This makeup look will give you total Beyonce vibes in a color you probably rarely use in your makeup palette.
11. Gold Glitter Cut Crease
The ultimate in glamour for any upcoming special events.
12. Ombre Cut Crease
A fading blue look that will catch anyone's eye.
13. Spoon Hack Cut Crease
There's no way you're going to mess up a cut crease again with this nifty hack.
14. Hooded Eyes Cut Crease
The shape of your eye can totally change the way a certain makeup trend looks on you, but this cut crease eye tutorial is all you need for hooded lids.
15. Pink Glitter Cut Crease
Hey, you can never have too many glitter looks in your arsenal — and you can never have too much pink glitter.
If you haven't had your fill of cut crease tutorials by now, you're a better makeup lover than the rest of us. There's no limit to what kind of cut crease you can create with a bit of practice and a whole lot of creativity.
Image: NikkieTutorials/YouTube