How To Write A Letter To Trump Just Got Easier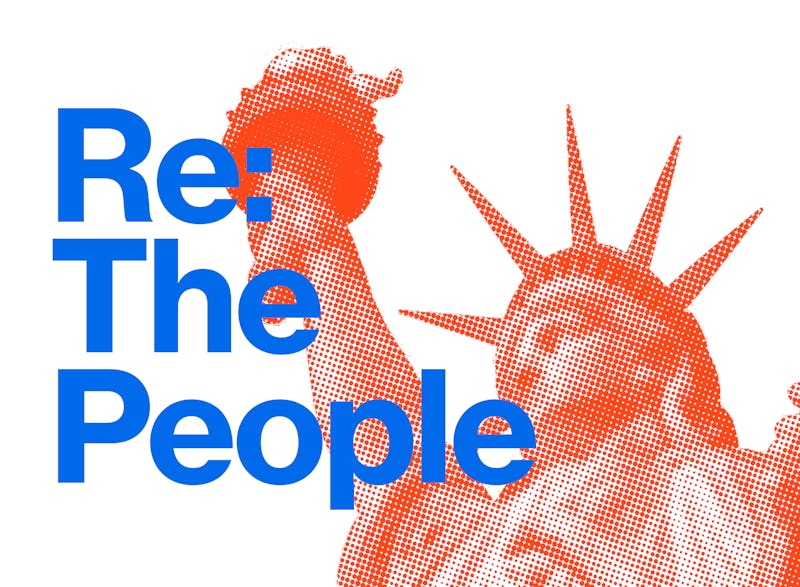 In an age where it seems like our president-elect uses Twitter as his primary form of communication, it might seem like letter-writing is a relic of the past. But technology company Bond is aiming to change that, by connecting people in a meaningful way, through "handwritten" letters. And they have found a uniquely relevant fit for their product in the wake of the election.
Bond is a company that takes the hardest parts of letter writing — actually putting pen to paper, addressing an envelope, finding a stamp — out of the equation. You submit your message through computer or mobile phone, and a machine writes the letter and envelope in a handwriting you select. You're left with the thoughtful product, a "handwritten" letter to someone, without having to go through the process that would usually cause people to give up and just send a text or email.
"We're not a counter to text message, we're not anti-email. We're here for that moment when you have to express something a little more special, or you want to convey a little more specialness," Bond's Chief Product Officer Sam Broe, told Bustle. "You want someone to have a token that lives forever."
But what does this have to do with Donald Trump and Hillary Clinton? Last month, Bond launched a campaign called "Re: The People" which takes its technology and applies it to the current political climate. Participants can write a free letter to either Hillary Clinton or Donald Trump, using Bond's service.
"It's a celebration of democratic process, not an opinion piece for Bond. It is a platform for the opinions of the citizens of this county."
Broe said that in New York City, where Bond is based, the level of emotion on the day after Election Day was "palpable."
"The election yielded a lot of emotions, and we felt like we were in a really unique position to allow people to express those emotions," Broe told Bustle. "We started thinking about the sort of classic idea in our democracy of writing in to your representatives, something that we've always been encouraged to do, if you feel strongly about something. That's sort of where the seed of the idea started."
Broe and the Bond team saw a niche fit for their technology in helping people express their feelings about the election, beyond the common social media post.
However, Broe stressed to Bustle that Bond is not trying to push any political agenda through this project and are providing options to write to both Donald Trump and Hillary Clinton.
"We're just acting as an engine for expression and an outlet for people to express themselves," Broe said. "It's a celebration of democratic process, not an opinion piece for Bond. It is a platform for the opinions of the citizens of the is county."
The Re: The People campaign microsite was launched Thanksgiving weekend and will stay open until Inauguration Day, Broe said.
"I really hope that we can provide the platform for change, that we as a society have always been promised that the written word helps create," Broe said. "Hopefully if we get a groundswell going here, we can deliver a strong message to either candidate."
Images: Bond (1)