What To Watch After The 'Rectify' Series Finale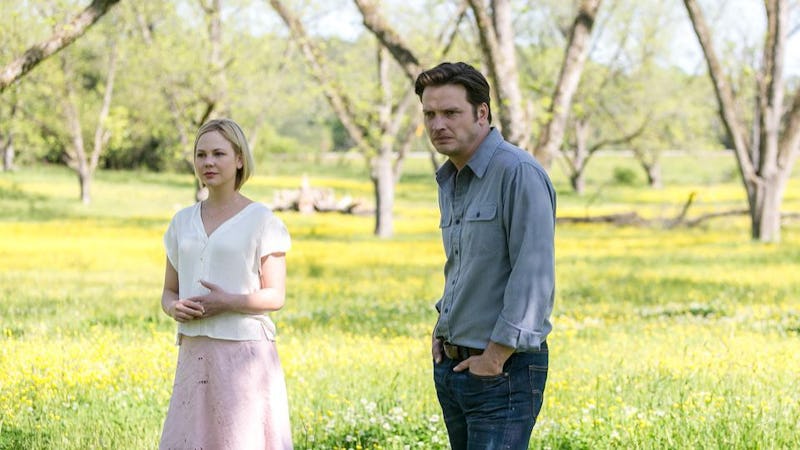 The critically-acclaimed Sundance series Rectify will air its final episode on Dec. 14 and it will be sorely missed. The show simultaneously provides a critical look at the flaws of our justice system while examining the struggles faced by a man who must reintegrate with his town and family after spending 20 years on death row for a rape and murder he didn't commit. In its final season, we've watched Daniel attempt to start a new life in Nashville while still grappling with the gruesome details of his girlfriend's death. Rectify won't return for Season 5 and many fans are disappointed, but luckily the series finale looks promising — it appears the show will get the sendoff it deserves. And, there are plenty of other slow-moving, thoughtful crime series to fill the void once the closing credits roll.
Rectify never promised to reveal the identity of Hanna's killer, so I'm not banking on a tidy finale that wraps up every loose end — rather, the synopsis indicates that the show will continue to focus on the painful aftermath Daniel experiences after spending two decades in prison. According to the official synopsis from Sundance, the finale will focus on his progress and healing:
Daniel begins to appreciate his progress as he realizes what his new life may look like, while the old life is quickly disappearing for Teddy. Jon debriefs Janet and Amantha on what he has learned about Daniel's case.
I'm already dreading the end of Rectify, so I've preemptively made a queue of shows to watch that will help ease the pain of bidding goodbye to one of my most beloved shows. The following five series are currently streaming on Netflix.
1. Wentworth
Set in Australia, Wentworth follows the story of Bea Smith, a woman who struggles to survive prison life after being charged with the attempted murder of her violent, abusive husband. Although it's been compared to Orange is the New Black, it's a completely different show with its own set of merits.
2. American Crime
This ABC anthology series is both thought-provoking and intense, especially in its second season, which focuses on the sexual assault of a male high school student. The stellar cast includes Felicity Huffman, Regina King, Lili Taylor, and Timothy Hutton, and Season 3 will premiere this spring with an entirely new plot and setting.
3. Making A Murderer
Although viewers remain hopelessly divided when it comes to their feelings about Steven Avery and his case, Making a Murderer undeniably covers a topic that's central to Rectify — how a wrongfully convicted person reacclimates after finally being freed from prison.
4. The Killing
This slow-moving, dreary crime drama takes its time solving each case — it delves into the psychological profiles of the victims, the suspects, and the detectives themselves and the characters are often far more compelling than the show's "whodunnit" aspect.
5. The Fall
The Fall depicts the lives of Paul Spector, grief counselor by day and serial killer by night, and Stella Gibson, the detective who is tasked with apprehending Paul and bringing him to justice. Like Rectify, it places a strong focus on character development and its slow build is one of the show's greatest assets.
I'm sure many of us will need to keep our tissues handy as we watch the Rectify finale, but luckily Netflix has plenty of shows to fill the void once the closing credits roll.
Images: Sundance; Foxtel; ABC; Netflix (3)