Morphe's Winter Palettes Won't Be Around For Long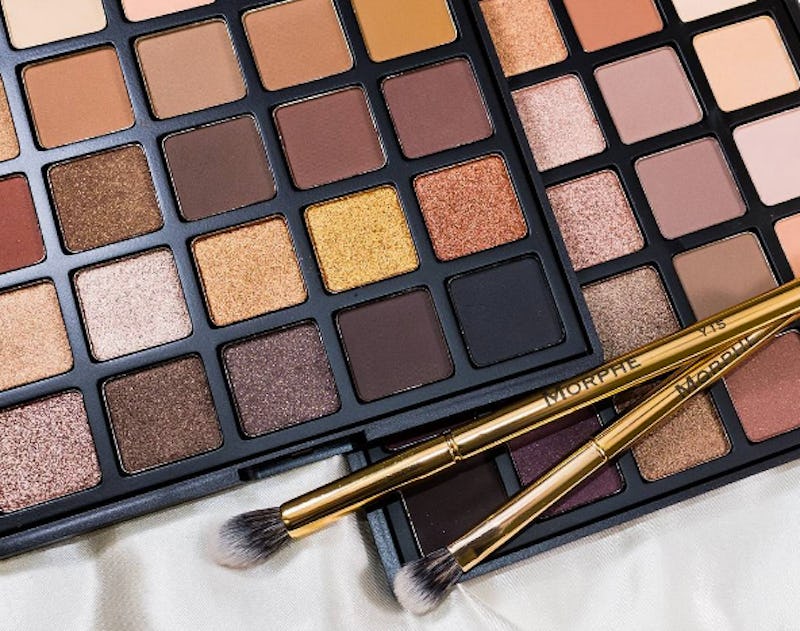 Just when you thought that this season couldn't get any better, Morphe does it again. The company is teasing two new eye palettes on their social media, and fans are dying to get their hands on them. Although there's not a ton of information on the palettes yet, there are a few things that have been confirmed. Are Morphe's Bronzed Mocha and Copper Spice Palettes Limited Edition, you ask? Here's everything there is to know so far.
Morphe is on a roll this year. They've come up with tons of new products and brush sets, but now their rounding it out with two eyeshadow palettes as well. According to their social media posts, the Bronzed Mocha and Copper Spice Palettes are coming soon. So far we're not exactly sure how soon, but all the clues and the colors in the palettes point to something this season.
Click Here To Shop Morphe's Collections
There is one thing that is for sure though. Both the Bronzed Mocha and Copper Spice Palettes will be limited edition, according to Morphe's Instagram. That means that you could only have one chance to shop. With all the gorgeous warm and cool tone shades, you'll want to act fast. Something tells me that these items won't be around for long once they go live.
The Copper Spice Palette has a lot more warm tones than the other one. It includes a mix of mattes and shimmers. There are even some neutrals and a matte black, so you can make an entire eye look with one palette. Bronzed Mocha is a bit more cool-toned, but still perfect for winter. There's a pop of color with the purple shades as well.
I'm not the only one who is super excited about this launch either. YouTuber Jaclyn Hill tweeted about how she can't wait to get her hands on the palette, and tons of others feel the exact same way. Here's what people have to say so far.
Same, girl. Same.
Agreed!
Already a done deal.
The emojis capture my feelings perfectly.
Instant obsession.
With so many people already loving these palettes, you'll want to keep a close eye out for the limited edition launch date.
Images: morphebrushes/Instagram (1)