Holiday Memes That Will Help You Destress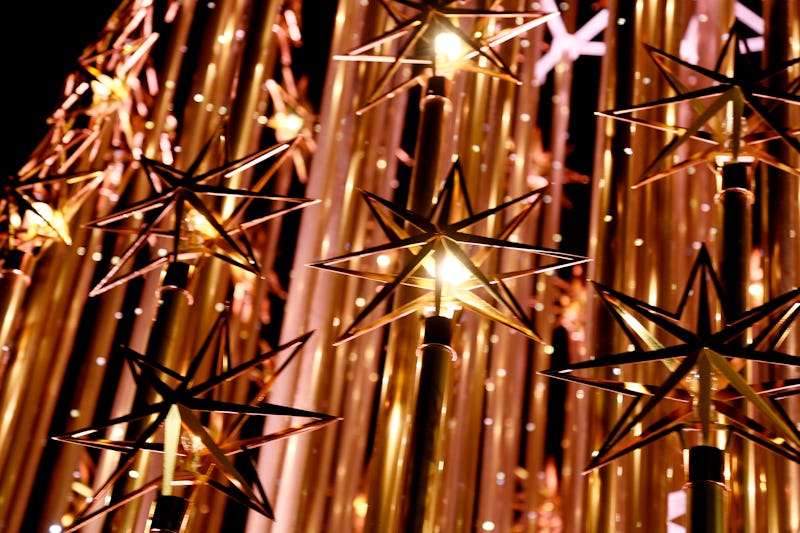 Ernesto S. Ruscio/Getty Images Entertainment/Getty Images
Do the holidays have you stressed out? Take a breather and bust a gut with these holiday memes for 2016. From a meme featuring a Grumpy Cat cameo to a "Wrecking Ball" meme starring The Elf on a Shelf, these creations aren't afraid to poke a little fun at the holidays and everything that they entail.
Whether you go all out for Christmas or keep things low key, there's no escaping the holiday spirit that is shoved down your throat during the month of December. It comes from commercials, shopping malls, even work parties. Holiday cheer is everywhere, and if you can't handle it, you're not going to make it through the month. Fortunately, humor can always help lighten the load, and that's exactly what these memes do.
Take a moment to stop and laugh this December. Remember, sending everyone you know a Christmas card, rushing to the mall for last minute gifts, and baking cookies for your entire office is not the reason for the season. You deserve to enjoy the holidays, and with a little humor and a whole lot of patience, that is totally possible. Here's your humor! (Sorry, you're on your own with finding that inner patience.)
Get in the spirit, Grumpy Cat!
There's no logic in holiday shopping.
Just follow this dog's lead and get in the fetal position while hiding under a blanket.
Which one are you?
It's already arrived, and it's going at full force.
Sounds like a perfect day to me.
Wish I could help you.
The perks of working during a holiday.
You can't escape them (and why would you want to?).
Nothing has ever been more true.
It's a brilliant idea.
I almost like this more than the original!
Images: Ernesto S. Ruscio/Getty Images; MemeCenter (12)