The Most Relatable Holiday Family Memes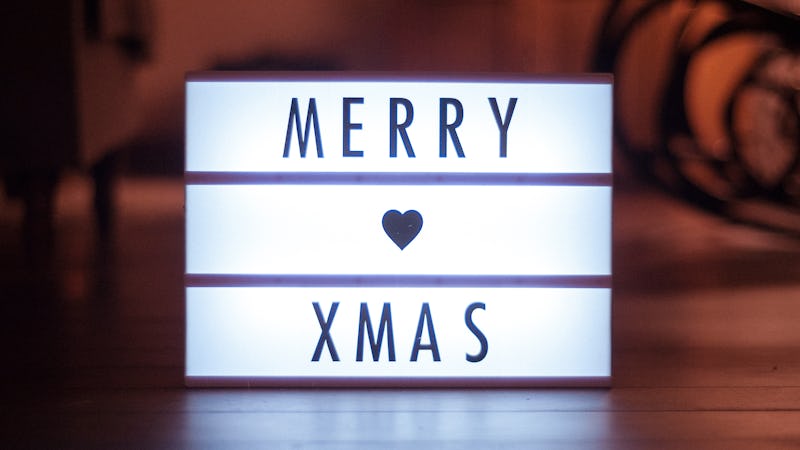 The holidays bring a lot of key words to mind: presents, trees, decorations, cookies, parties, and of course, family. I mean, what's Christmas without your family? However, as much as family gatherings are often fantasized in all of our heads, as these holiday family memes for 2016 prove, there's always some sort of drama lurking underneath the surface, ready to be unleashed. Want to know what I think the best way to deal with it is? Humor.
These 14 holiday family memes don't shy away from family drama. Oh no, they go there. Fortunately, it's with an enormous sense of humor (which I think is what we all need when tensions are running high during the holidays). From passive aggressive Facebook posts to that one family member who makes a show out of every reunion, these memes will make you laugh out loud (and likely, nod your head in agreement).
Nobodys family is perfect, and that's OK. In fact, a perfect family would be a boring family in my opinion. What's important is that you let go of your grudges this holiday season and choose to love your entire family, even if that means biting the bullet. Humor can get you through it. After all, it always does.
Oh, social media, always getting people into trouble.
He tells it how it is.
Extended family gatherings really are the worst.
Couldn't they be a little more thoughtful and a little less reckless?
Don't be like that, Grumpy Cat.
Whatever, Dwight.
Everyone has it.
As they say, distance makes the heart grow fonder.
That's when things start turning ugly.
Fair enough.
Oh come on. Tis the season to forgive!
Cool it, Aunt Barbara.
I don't remember reading that.
Don't even go there. Seriously, don't.
Images: Tom Rickhuss/Unsplash; MemeCenter (14)