The Best Christmas Quotes To Read Over Dinner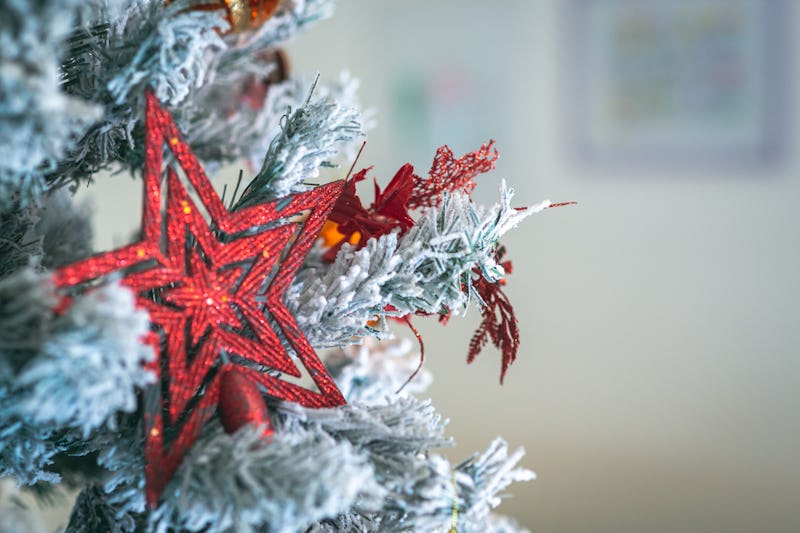 Vertigo3d/E+/Getty Images
Planning on giving a speech or toast this holiday season? If so, the best Christmas quotes to read for 2016 are all conveniently rounded up for you below. These 14 Christmas quotes are deserving of a standing ovation, and reading just one of them will likely have everyone in the room smiling and lost deep in thought. We can all use a little extra help during the holidays, and these quotes are here to give it.
The Christmas season can quickly become filled up with shopping and cooking and eating and gathering, but at the root of it all is something far more important: loving. Christmas is a season of hospitality and giving. It is a season that urges people to put their friends, family, and community in front of selfish needs to help spread joy and hope. Now what doesn't sound nice about that?
If you're in charge of giving the family Christmas toast this year, or if you're planning on saying a few words during a work event or a friend's Christmas party, make sure you sneak one of these quotes into your speech. Everybody needs to hear these words— they're that good. From Dr. Seuss to Charles Dickens, here are 14 of the best Christmas quotes to read for 2016.
1. "Christmas waves a magic wand over the world, and behold, everything is softer and more beautiful." — Norman Vincent Peale
2. "Christmas Eve was a night of song that wrapped itself about you like a shawl. But it warmed more than your body. It warmed your heart…filled it, too, with melody that would last forever." — Bess Streeter Aldrich
3. "Christmas! 'Tis the season for kindling the fire of hospitality in the hall, the genial flame of charity in the heart." — Washington Irving
4. "Blessed is the season which engages the whole world in a conspiracy of love!" — Hamilton Wright Mabie
5. "Happy, happy Christmas, that can win us back to the delusions of our childish days; that can recall to the old man the pleasures of his youth; that can transport the sailor and the traveller, thousands of miles away, back to his own fire-side and his quiet home!" — Charles Dickens
6. "Gifts of time and love are surely the basic ingredients of a truly merry Christmas." — Peg Bracken
7. "Christmas is a bridge. We need bridges as the river of time flows past. Today's Christmas should mean creating happy hours for tomorrow and reliving those of yesterday." — Gladys Taber
8. "It's the most wonderful time of the year!" — Edward Pola and George Wyle
9. "Christmas is like candy; it slowly melts in your mouth sweetening every taste bud, making you wish it could last forever." — Richelle E. Goodrich
10. "Fine old Christmas, with the snowy hair and ruddy face, had done his duty that year in the noblest fashion, and had set off his rich gifts of warmth and color with all the heightening contrast of frost and snow." — George Eliot
11. "The best of all gifts around any Christmas tree: the presence of a happy family all wrapped up in each other." — Burton Hills
12. "At Christmas, all roads lead home." — Marjorie Holmes
13. "Then the Grinch thought of something he hadn't before! What if Christmas, he thought, doesn't come from a store. What if Christmas…perhaps…means a little bit more!" — Dr. Seuss
14. "I truly believe that if we keep telling the Christmas story, singing the Christmas songs, and living the Christmas spirit, we can bring joy and happiness and peace to this world." — Norman Vincent Peale
Images: Vertigo3d/E+/Getty Images; Giphy