See Bite Beauty's Entire Everyday Agave Collection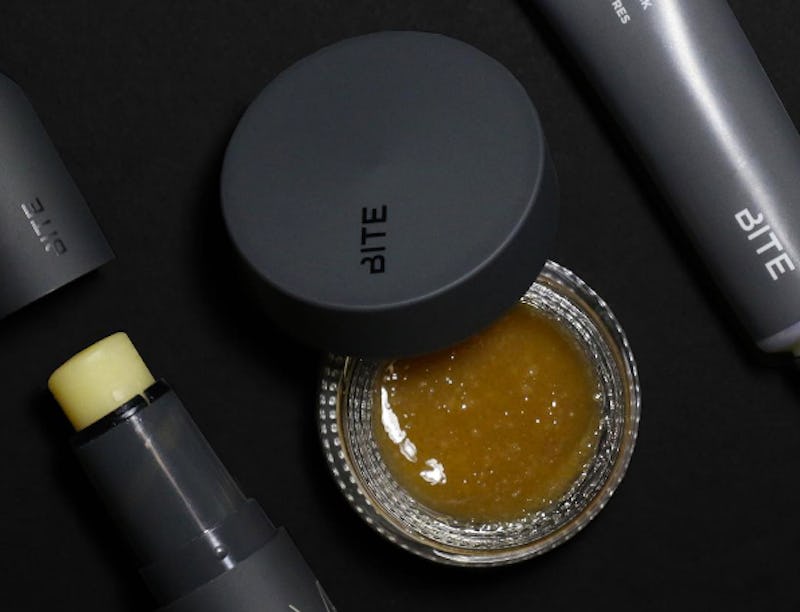 It's the most wonderful time of the year. You know, the time where you need to seriously amp up your skincare. Thankfully, this brand has you covered. Arriving just in time for cold weather months, Bite Beauty created three different lip products that will save your pout from the harsh weather. What's in Bite Beauty's Everyday Agave Collection? Believe me when I say that you'll want to add these three steps into your skincare routine as soon as possible.
This year has been a big year in beauty, so I can think of no better way to round it out then with more products. And practical ones at that. Bite Beauty has been teasing their new launch for a few days now, and now it's finally here. The collection features Agave — a honey like syrup — in three new lip products that will protect and soften your lips all winter long. Could you ask for anything more? I think not.
According to Instagram, the collection includes an Agave Lip Balm, Sugar Lip Scrub, and Lip Mask. It might not be the most flashy makeup launch, but it's something that everyone needs. Not to mention it's got 100 percent natural ingredients, according to Estee La Londe's blog post.
Agave Lip Balm, $18, Sephora | Agave Sugar Lip Scrub, $18, Sephora | Agave Lip Mask, $26, Sephora
How awesome is that! There's no exact launch date yet, but the Instagram post says that it will be coming soon. Considering hat these products are great for winter, I'm willing to bet that they'll be out sometime before the end of the year.
Agave Lip Balm, $18, Sephora
When the products do launch, they be available exclusively at Sephora. Bite Beauty products always sell out super fast on the online shop. I'm willing to bet that it will be the same way with this launch as well.
Agave Sugar Lip Scrub, $18, Sephora
It's not often that a brand launches a collection that you can use all together or on their own. I don't know about you, but this is definitely one that I'll be adding to my holiday wish list!
Images: bitebeauty/Instagram (1)