Bryan Cranston's 'Breaking Bad' Memoir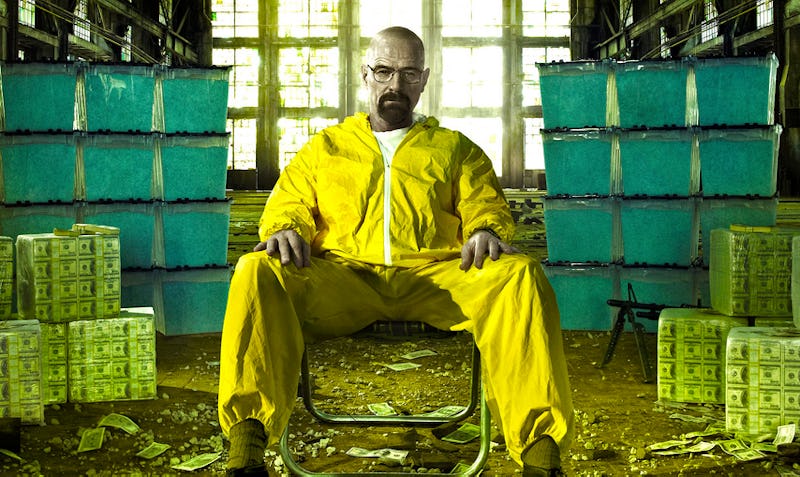 There's no question that Breaking Bad had a big impact on Bryan Cranston's career. From that opening shot of him holding a gun in his underwear, he wasn't just Hal from Malcolm In the Middle anymore. And if it wasn't confirmed that we were going to remember his name for it (and it pretty much was), it is now: Bryan Cranston's writing a Breaking Bad memoir.
It's no surprise a book deal was struck around a television show that was so legendary while it was running — and which is even more so now. The memoir will be published by Scribner and according to a statement Cranston released through the publisher it will "tell the stories of [his] life and reveal the secrets and lies that [he] lived with for six years shooting Breaking Bad."
Are you ready to vicariously live in Albuquerque? Get the inside scoop on those amazing wrap party costumes he and co-star Aaron Paul were known for? What about some TMI on how those tighty-whities really fit? Or an even deeper look into Cranston's thoughts on the deep dark mind of his character? As he said in the statement, "Walter White taught me a lot — some of it useful, some of it dangerous."
And who knows, maybe he'll tell us the procedure for keeping all of those Emmys polished.
In the words of Jesse Pinkman:
Images: AMC, Tumblr