What The End Of 'The OA' Could Mean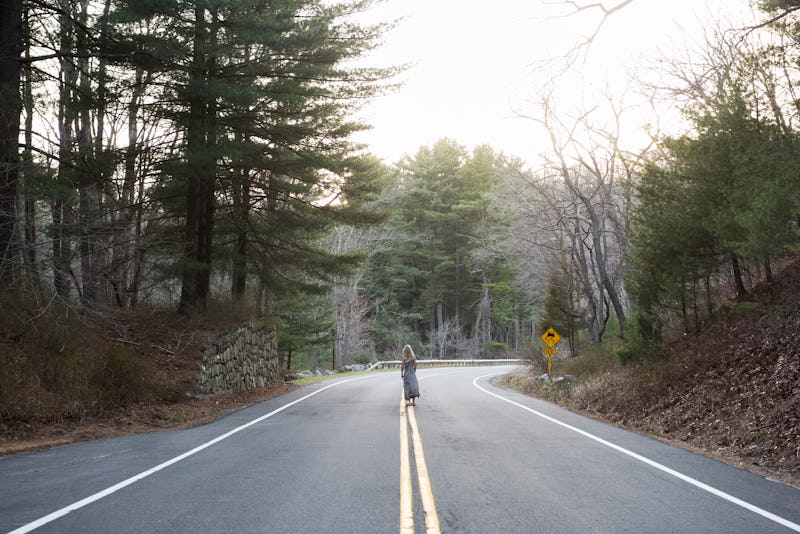 The new Netflix series from Brit Marling and Zal Bamanglij gets weirder and weirder as you watch in kind of the best way. It's no surprise that the final moments keep the audience guessing. What does the ending of The OA mean? Season 1 left a lot of questions unanswered. There are major spoilers for all of The OA ahead, come back when you've completed your Netflix marathon mission.
In The OA, Prairie recruits five people from her hometown to help her create a portal to another dimension where she believes the people that she loves are trapped. The creation of that portal has something to do with connecting through specific physical/dance movements. That quest has its fair share of conflict, and the group drifts apart. At the end of the series, Prairie is drawn back to her suburban friends, who are trapped in the cafeteria due to a school shooting. In a moment of clarity, they begin to do the five movements. Unfortunately, it isn't just the power of angels and modern dance that stops the active shooter — a cafeteria worker tackles him to the floor. A final shot escapes his rifle, and hits Prairie right in the chest.
As she is rushed to the hospital, she assures the five that they were successful. Her voiceover describes the "invisible self" again, and the sensation of jumping into a river and being swept away by a current. The next thing we see is her waking up in a white room, dressed all in white. "Homer," she whispers.
Maybe she made it to the dimension, and Homer is waiting for her. Hopefully her father is waiting for her as well. Maybe she's just waking up in the hospital, and all of that was a made up story invented by captives to cope. Not only is Prairie's story difficult to believe, but French found some suspicious evidence that their time together was just story time. However, the final scene does seem to indicate that OA has woken up in a new place, Amazon book order be damned. We'll just have to keep speculating, or wait for The OA Season 2 to find out.
Image: JoJo Whilden/Netflix