Another '90s Classic Is Getting A TV Reboot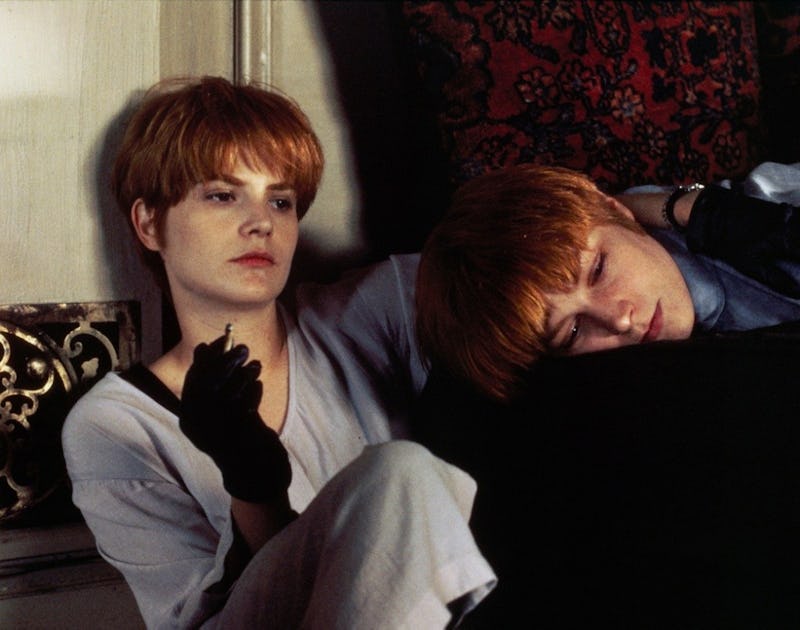 Apparently the '90s are back. In case you haven't been paying attention, chokers are en vogue, along with dark lipstick. Pokémon has entered the cultural conversation again. On top of all this, a batch of '90s TV shows and movies have found their way back onto our screens. The Tanners have returned on Fuller House. A six-episode revival of The X-Files premiered earlier this year. A Baywatch movie hits theaters in May 2017. They're even breathing new life into Twin Peaks. According to The Hollywood Reporter, NBC will be following this '90s trend with a TV reimagining of the film, Single White Female.
Per The Hollywood Reporter, the logline reads: "When erstwhile con-artist Hedra (played in the movie by Leigh) uses her professional connections to target Allie (portrayed by Fonda), a seemingly moneyed colleague in search of a roommate, Hedra slowly begins to realize that her mark may not be quite as innocuous as she first seems. Soon, viewers will come to understand that Hedra may have met her match in Allie, making viewers question who is really being "single white female'd." Dun-dun-dun.
If you haven't seen the original, you're probably familiar with the term "single white female-d," a phrase used to describe the act of imitation, stalking, or sometimes both. You can thank the crazy plot of the 1992 cult classic for that. (No, really. It's wild in a way that only a '90s erotic thriller can be.) Take a look at the trailer to get a taste.
The Single White Female TV version will be a "modern-day reboot" of the original, but with a slight twist. Instead of New York, the setting will be San Francisco. And while the original film made it pretty clear who the villain was, the TV version will not. There's enough conflict there to keep a series going, even if it's not exactly like the original.
As streaming services have enough power and money to reboot pretty much anything you can think of (See: Netflix's The Magic School Bus, amongst many others), and networks are also hopping on the trend, it looks like the reboot craze won't be letting up anytime soon. So, get used to seeing all your old favorites and '90s classics come back to life. But whether they will live up to your idealized memories of them, you'll just have to wait and see.
Image: Columbia Pictures