Cop Last Minute Christmas Goodies From ColourPop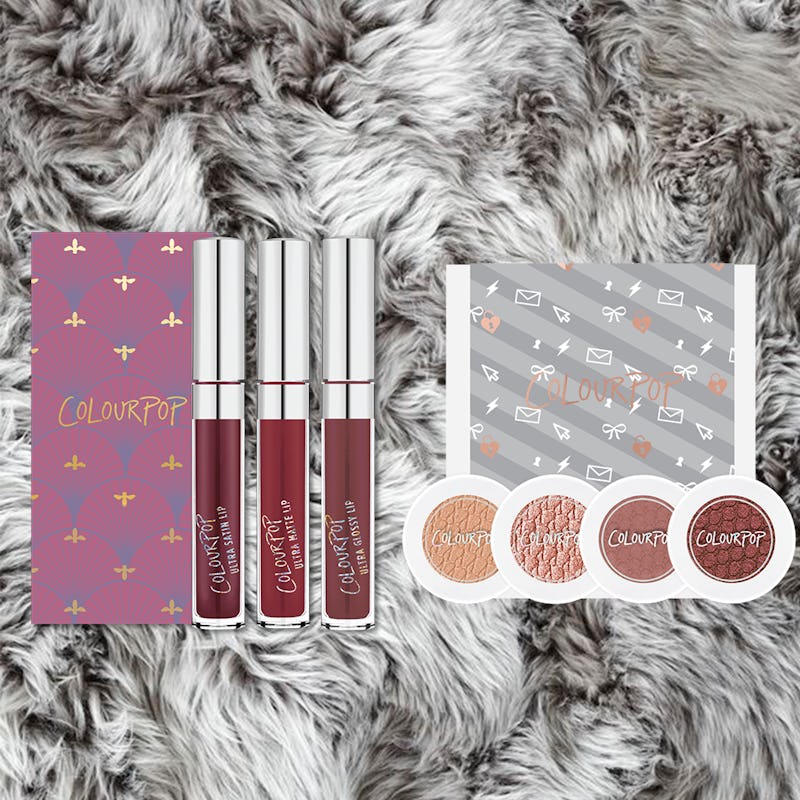 You're getting down to the wire when it comes to shopping for Christmas presents, but thankfully, your favorite brands are looking out for you. Because making time to buy a thoughtful gift for everyone on your list before Dec. 25 can definitely be easier said than done! When is the last day to shop for Christmas at ColourPop? You still have some time to score the best makeup products around!
According to the brand's website, you have until 11:59 p.m. PT on Dec. 18 to make sure your package arrives by Dec. 25. This applies to U.S. residents only. This shipping deal only applies to a certain set of goodies, but trust me, they're definitely worth adding to your stocking this season! Plus, when you buy these bundled items, you get a discount on the products and free shipping. This deal will be available as long as products are still in stock. It looks like waiting until the last minute has really paid off this year!
There are fan favorites, items from the Hello Kitty collection and more up for grabs on the site now. When you order before the Dec. 18 deadline, you'll be getting some of the best gifts around. Your friends and family are sure to love them, and hey, you may want to get a little something for yourself, too. Because shopping is stressful (except when you order from ColourPop), but I won't tell if you won't!
The countdown is on!
These curated kits are sure to impress your beauty lovin' friends. The sets range from $30-$50, so they won't blow your Christmas budget, either.
Yep, they just did it. They made your holiday season so much better!
Holiday Bundle, $40, ColourPop Cosmetics
Get these incredible products from the limited edition Holiday Collection when you purchase this bundle. There are 12 lippies and two eyeshadows for just 40 bucks. I mean, how could you say no?
Femme Fatale Bundle, $30, ColourPop Cosmetics
This contains gorgeous burgundy lippies and shadows. Get ready to give the gift of glam this season!
Start shopping these sets and more, stat! These deals are just too good to pass up! I mean, even if you'd already checked off your Christmas gift-giving list, you may still consider making a purchase. The more makeup, the merrier, am I right?
Images: Courtesy ColourPop Cosmetics (2)