These Will Be 2017's Biggest Fashion Trends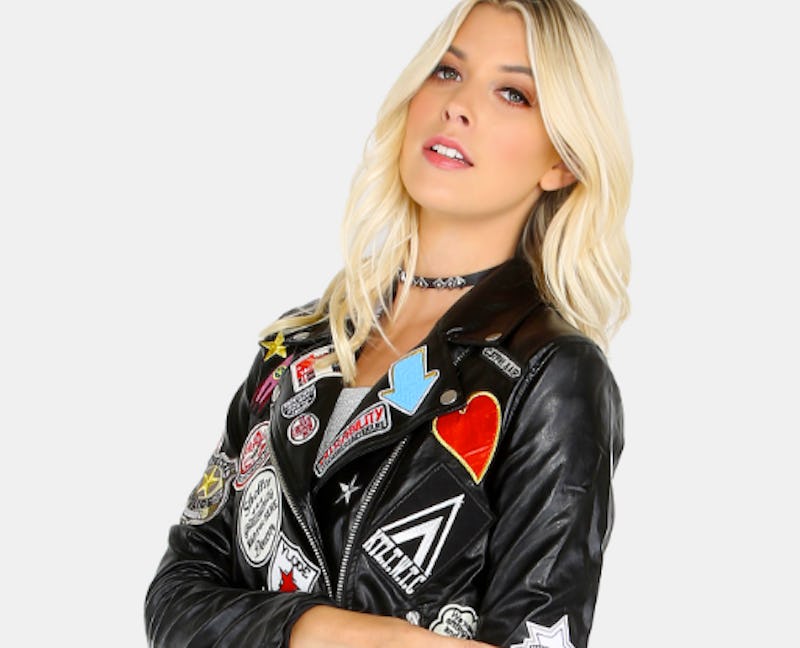 It's been a great year for fashion. 2016 saw everything from an overalls comeback to thigh-high boots. Of course, with a new year comes even more fashion. Pinterest picked 10 fashion trends that will be huge in 2017, and I think they all look pretty promising. If these styles are what's in store for fashion lovers over the next 12 months, then it's going to be quite a year.
Normally it's up to celebrities to pick the trends of the new year, but not this time. Move over Kendall Jenner and Gigi Hadid, because there's a new fashion force in town. Pinterest put together the top picks that are most likely to be seen in the new year, all based on what people are already searching. All of them are completely wearable too, so you don't have to be a sartorial dare devil to rock them.
According to Pinterest, style is their biggest section, with over 10 billion ideas posted. Of all these, the top ones range from posts about wearing pajamas to work to which specific shirt styles to shop. Whether you're willing to rock these looks or not, here are the top 10 trends that you'll be seeing a lot of in the new year.
1. Bells Sleeves & High Neck Shirts
Burgundy Keyhole High Neck Top, $24, Make Me Chic
According to Pinterest, bell sleeves are the new cold-shoulders. There are tons of different color and fit options out there, so you might want to stock up now!
2. Pins & Patches
Multi Patch Faux Leather Jacket, $41, SheIn
You've already seen these tiny little accessories on everything from purses to jackets in 2016, and the look is not going anywhere.
3. Pajama Dressing
Aerie Slip Dress in True Black, $14, Aerie
This is another trend that's going to stick around in the new year. Comfy pajama dresses like this one can easily go from day to night and be dressed up or down.
4. Khaki
Camel Minimalist Trench Coat, $58, Love Culture
Say goodbye to black and white, because there's a new neutral in town! Pinterest says you'll see this color everywhere from accessories to clothing.
5. Custom Denim
Light Wash Jeans High-Waisted, $69, Lulus
According to Pinterest, 2017 will be less about the fit of your jeans and more about how one-of-a-kind they are.
6. Political Tees
The Future Is Female T-Shirt, $20, Etsy
The election season might be over, but that's not stopping conversation tees from being among the top trends.
7. Backless Shoes
Faith Backless Leather Loafer Shoes, $69, ASOS
Forget the traditional mule, because plenty of other backless styles are becoming on trend.
8. Multiple Earrings
Multi Layer Ear Climber, $20, Etsy
The stack is back, people! The more the merrier when it comes to earrings in 2017.
9. '80s Style
Steve Madden Elyka, $37-90, Amazon
Pinterest says that styles like high top sneakers, leggings, and vintage tees will be making a strong comeback.
10. High Necklines
NaaNaa Tall High Neck Dress, $25.50, ASOS
From shirts to dresses, necklines will be creeping up higher and higher in the new year.
If this isn't an excuse to do some end-of-the-year shopping, then I don't know what is!
Images: Courtesy Brands (10)